I'm trying not to get into a panic with 10 weeks left in this pregnancy, and you coming any time before then.. But I'm trying to get some of the bigger stuff out of the way. Like what you're going to sleep in, and how you're going to be mobile.
i.e a bed/crib/pack n play and a car seat/stroller thingy.
Seeing how babies are expensive endeavors, I've decided to look at our credit card points program to try and redeem you a Pack N Play as well as a Travel System. I am thinking I might get both of those from there, but I'm still doing a little bit more "research". Both these items are of the Graco brand, and that's supposedly a big and good brand for baby stuff, and I'm trying to be frugal and use points that are sitting there doing nothing anyway.
So here's the first one..
Graco Pack N Play Playard with Bassinet and Changing Table,
Model #1749822
in Brentwood 9E00BWD ( pattern/color )
( at least that's what the picture in the "redeem your points" page shows )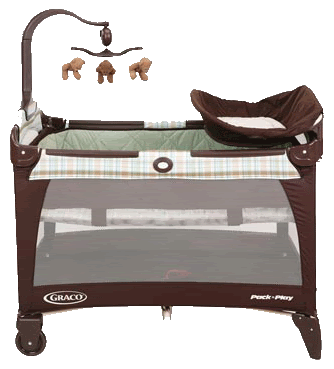 and the next one:
Graco Quattro Tour Travel System in Marlowe ( pattern/color )
7B10MLW3
( once again, that's what the picture supposedly shows )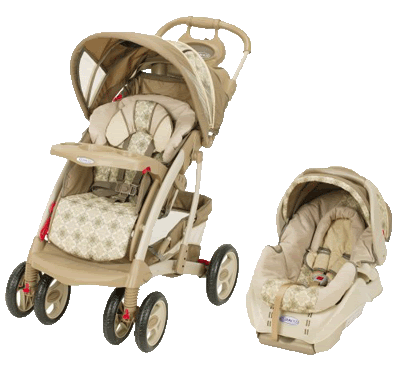 review from BabyGizmo
here
BUT I am still trying to look at the
different
convertible
car seats
that would hold a child till it was 50 - 65 lbs
and get a separate stroller thingy, instead of getting one that's just an infant car seat that would have to be changed after a while. GAH DECISIONS DECISIONS!!!!! Oh well, if I redeem it from the Visa points, i won't have to pay for a toddler car seat for about another year... :P