So daddy bought you a Fisher Price Jumperoo today.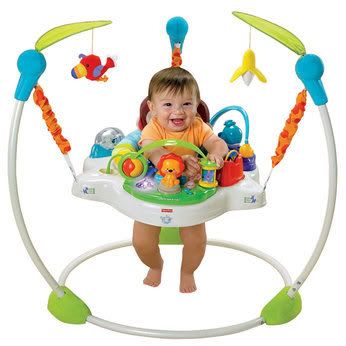 From the moment we put you in there, you were jumping gleefully, playing with all the stuff in front of you and generally making a racket :) You haven't figured out that the seat swivels yet, or that there are other "goodies" on the other side once you are able to swivel there, but man, you were jumping your heart out. Will try to get a good video or pic, Mr. Jumping Bean.
Also, we got some replacement toys in the mail last week because the ones that you had were part of a recall. Oooooo... Now you have 2 Mr. Salt/Pepper Shakers and 2 Mr. Measuring Spoons!