Your little red cowboy hat is getting a little small for you now, but let's have fun with it while we can!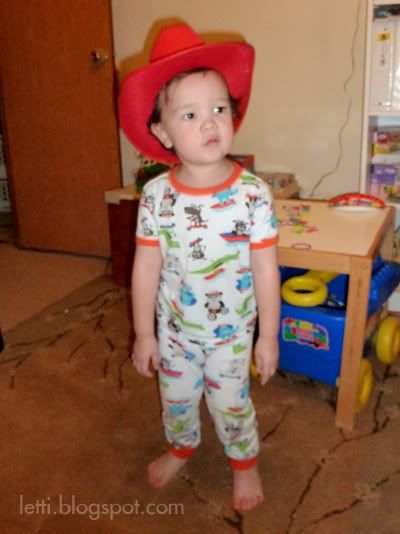 You usually like to play with your hat for a few minutes, and going, "Look Mama, Cowboy!".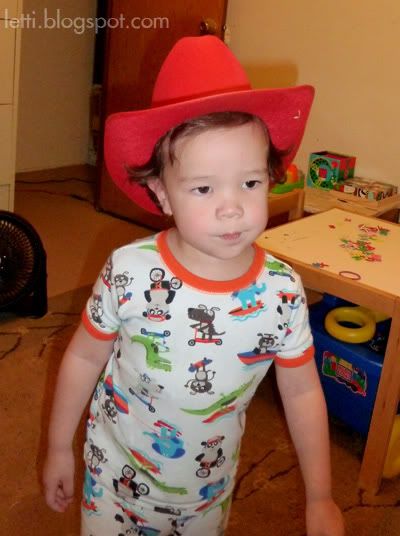 "Howdy, Maam!"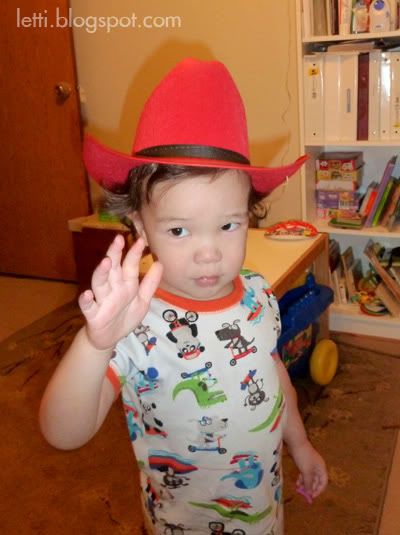 But being a boy who is not quite 2 1/2 yet, you are quickly distracted by something else.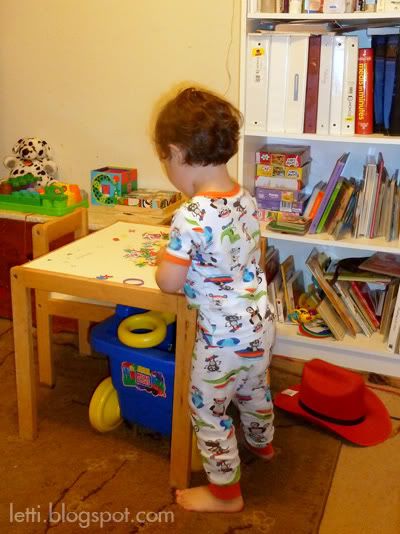 Poor little red cowboy hat :)