We had one more present for you, which wasn't exactly fully charged... so we said that if you were really good, and put your stocking up on
Christmas
night, maybe Santa might have yet another surprise for you.
So first thing the next morning you begged us to go over to the RV where the stocking was hanging.
When you saw that there WAS a surprise, and that it was a NABI 2 that you had been eyeing, you shouted...
"HOW DID SANTA KNOW I WANTED THAT???????"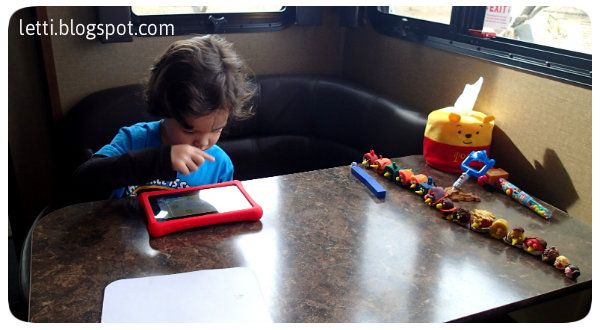 *grin*
Oh, and yes, those are playdoh angry birds figurines that momma made you.. :)