The Dittos for Kiddos sale was over a week ago, and one of the things I got for you was a Lego Duplo set.
It was supposed to be a birthday present, but I couldn't wait to give it to you so that you could play with it.. there'll be other presents :P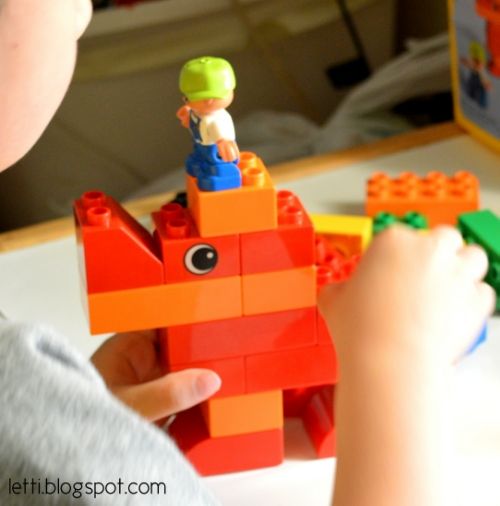 You easily copied all the different designs on the tub, and then I printed out some that were online for you to follow after that. You were pretty good at improvising the various designs as well.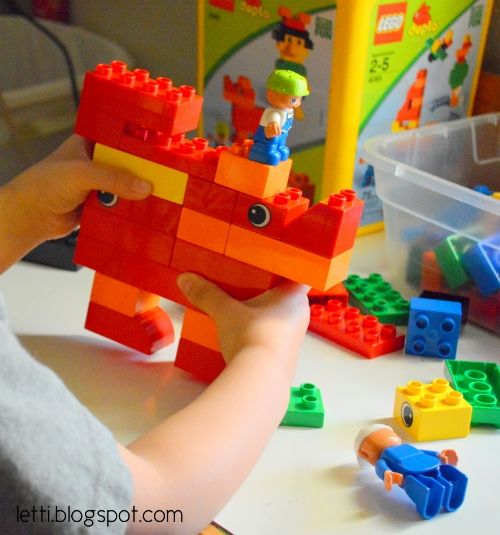 On a different note, these last few days, you love to ask me riddles and when I get the answer right, you would tell me that I had "unlocked the next level". :) Too much Angry Birds and Bad Piggies? :)