Every week, after Bible Class, one of the things you look forward to is coming by and drawing on the white board. Inevitably, you will always be doing something related to the Angry Birds. :)
However, there was one week when Halloween was on your mind, what with "Pirate" being the costume of choice this year and all, that this was what you drew.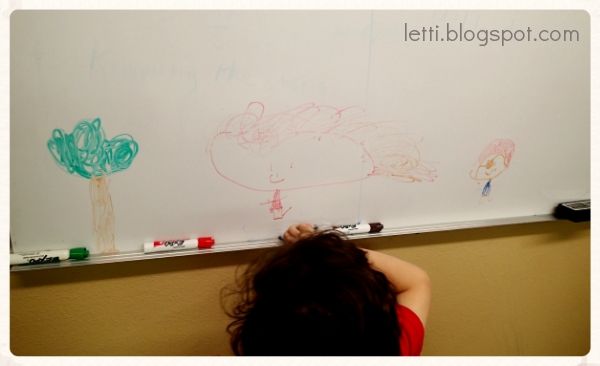 or better known as, "Jaxon the pirate and Cindy, traveling to a desert island, searching for treasure"