It all started with
Pooh Bear's surprise birthday
party.... and then it just snowballed into a fortnightly thing or something, where someone or other of your toys would need to have a birthday party.
Seeing how you aren't really demanding as far as birthday party itineraries go ( You're usually pretty much happy if there's cake or cupcake ), I usually oblige and try to convince you to space them out a little.
So far we have also had
Elmo's Surprise Birthday
White Bear's Surprise Birthday
( I know, this was my attempt at not using too much icing, but still have some decoration on the cake - and it worked.. lol, you loved it )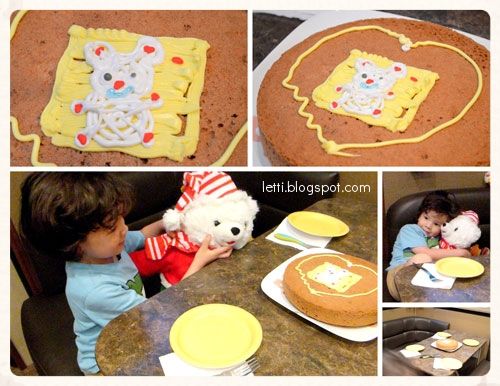 and Moose's Not-A-Surprise Birthday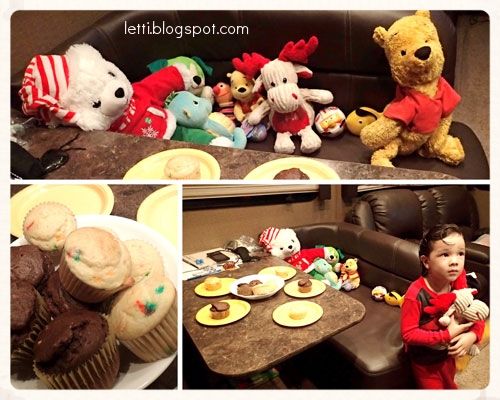 Little Pooh Bear Jr.'s birthday has already been scheduled to be next.
Hoy.