It has been about a year and a half since we've been to any "arcade" type place. I think guilt finally set in, after denying you for so long, and it's not for the lack of you asking. :) Everytime we go by the mall, you would ask to go to
Chuck E Cheese
's, and if we drove by the Expo Center, you would ask to go to
Prime Time
.
I mean, you may not remember a lot of things from when you were 3, but you sure remember them arcades! LOL
Anyway, last Friday, after mummy had had a brief stop shopping at the Ditto's sale, we finally relented and stopped by Prime Time.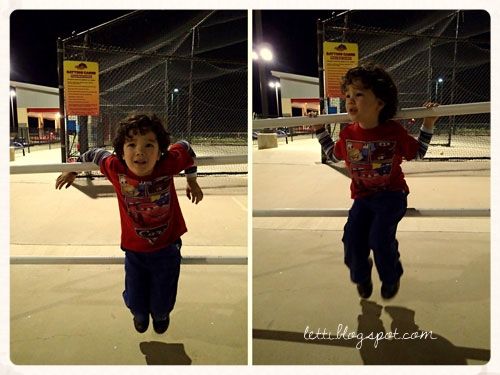 We watched the go-karts whiz by, and decided that THAT particular "ride" might have to wait till you were a little older :)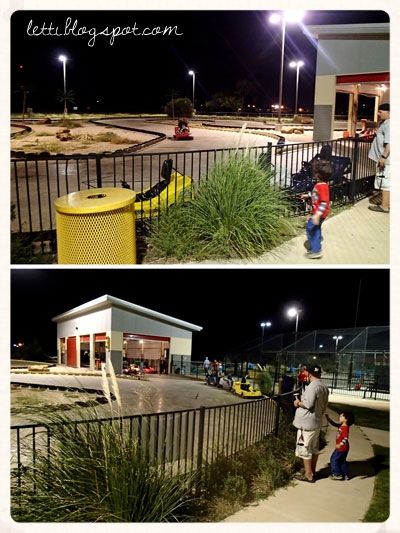 When we got inside, there was a bunch of ACU students bowling and having a pizza party. Of course you tried to grab the first bowling ball you came across, was surprised that you couldn't budge it, and wanted to go look for one that was "more your size".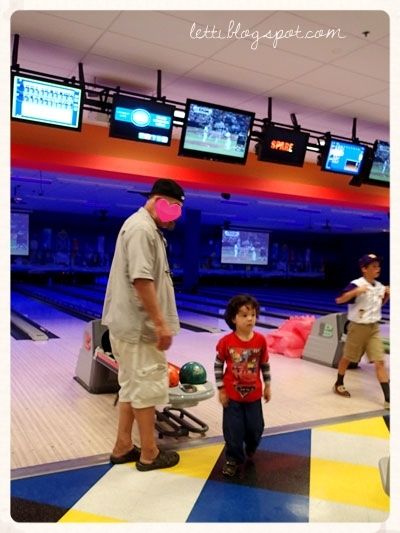 Of course, the main attraction was the arcade area. There was a "little peeps" area, where we played some games, enough to redeem a bunch of little "prizes" :)




Your favorite game in the place, though, was the air hockey table. You and I played it twice :P




As we were walking out to the car, we see a couple of girls resting up, with golf clubs and balls in hand. Daddy asked them if we could borrow their gear so that you could at least hit the ball a few times, and they were so gracious and readily handed the stuff over :)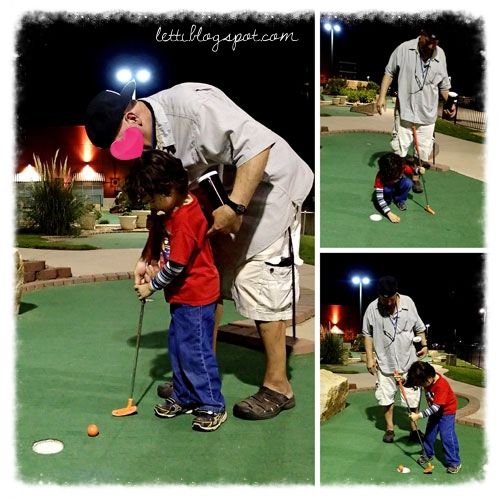 Hopefully we won't have to wait that long again till we come back :)