One of the things you love to do at meal times is notice the different things you are eating and if you find an unusual shape in one of your foods, or something interesting, you would ask me to tak e a picture.
eg : a ) Super Huge Chip
b) "Longest French Fry Ever"
When we are at Walmart, you also gravitate towards toys that you know from the movies that you watch, and so when you saw Kion from The Lion Guard, you first asked if you could carry him around with you while we shopped, and then for a photograph.
and who doesn't like minions?
And I love this journal entry about Stampy :)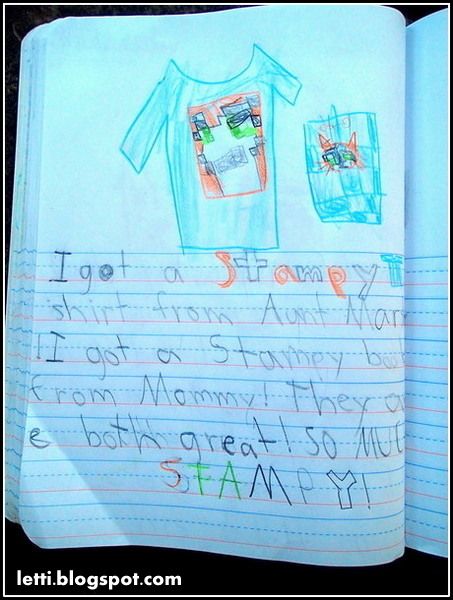 The book !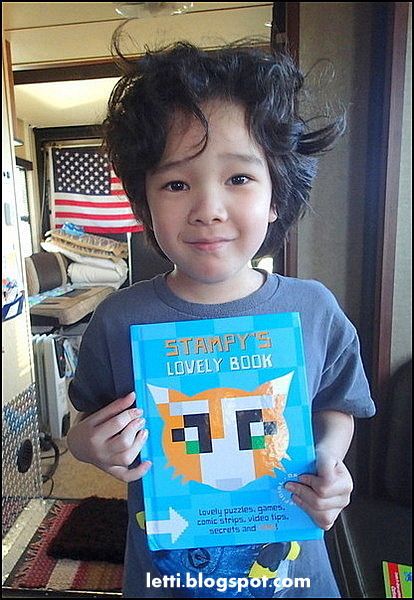 The T Shirt!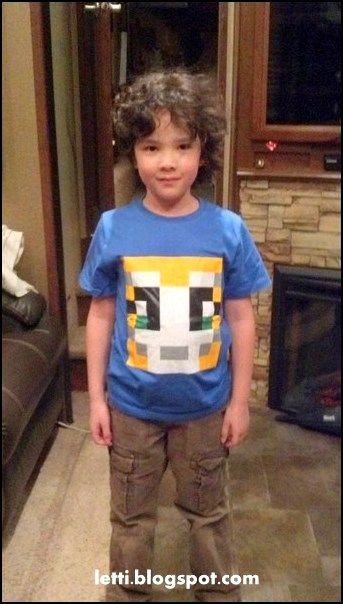 And then we were at Sam's the other day, and you spotted Stampy's book and immediately asked for a photo for "posterity".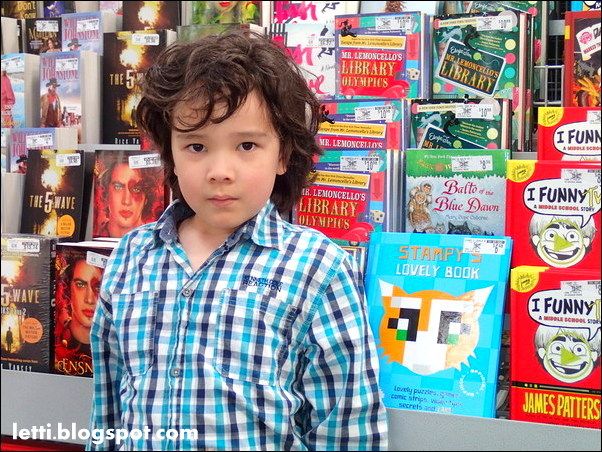 I love you little boy. Never change :)