You lost your first canine tooth over a week ago.
It had been bugging you for quite a while now, and as it got closer to coming off, it got harder to eat without some pain, so we were all very glad when it finally came off.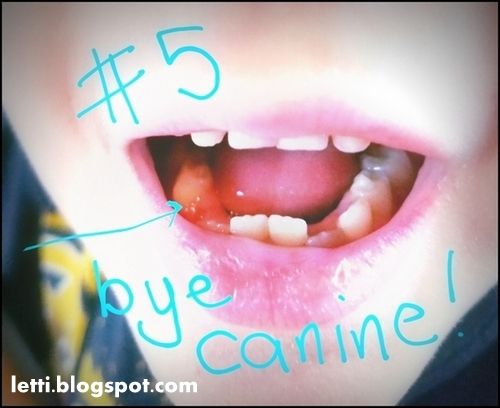 The most amazing thing is that, it seems that you were so relieved that it was out, that the thought of the Tooth Fairy never crossed your mind. Not even when you saw your tooth in a little baggy on the bathroom counter top the next day.
Strange... or just growing up?