We didn't put school work away during the summer - it was just less intense and there were days when we just didn't do any school work.
ANYHOW, a new school year started this week, and you are now in Second Grade! Good Grief how time flies.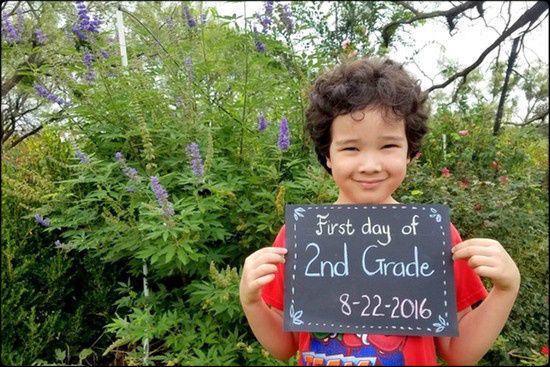 But you are still the same sweet, kind, fun-loving, passionate boy you always have been.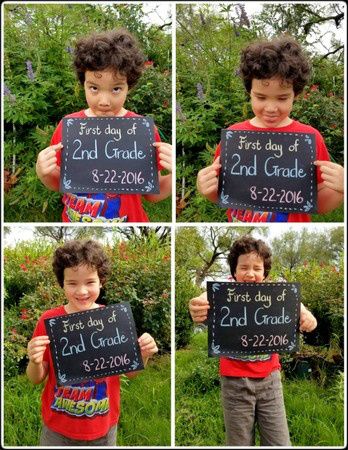 On the first day, we didn't really dive right into the thick of things, but did a few more general things, like filling up a "questionnaire" about our favorite things etc, and drawing self portraits. :)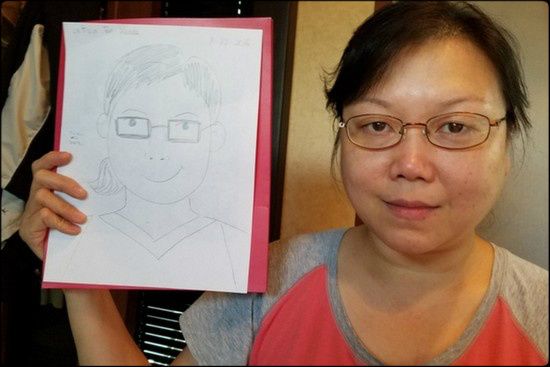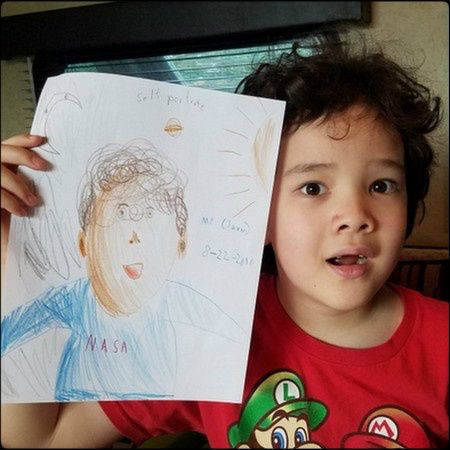 p/s I think you did an superb job with the light/dark/shading aspect of your portrait. I basically just handed you a piece of paper, asked you to draw yourself and left to do other household chores. When I came back and saw that you had drawn a "3D" portrait, I was quite pleasantly surprised!
We are still continuing with homeschooling for now, and I try to make the lessons engaging and relevant, and you are such a darling to work with.
You have been asking me to do more Arts and Crafts, and so you were very excited to do some sculpturing with soap. We were starting off Social Studies learning a little bit about Texas history and culture, and this included The Arts, and how there were sculptures of Sam Houston and Stephen Austin by a German sculptor, Elizabet Ney. Then I remembered some semi-forgotten Ivory soap and had a lightbulb moment :)
I had gotten a 3-pack of Ivory soap some time last year, thinking we would do this activity when we read "
Lentil
" for
FIAR
. ( which we need to get back to! )
We looked up and chose some simple designs and watched a short video,



and started carvin' away with your little plastic knife.
I have to say, it was not as easy as one might have imagined, or I may have been just a tad bit impatient, and I broke mine into 2 pieces and had to revise what I was going to do. I ended up with a heart and a pacman ghost!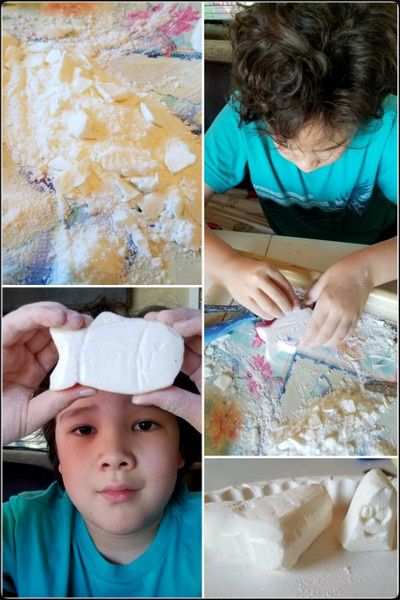 You did good :) AND we have been using the soap flakes for bathtime! Double whammy fun :)
Here's to more weeks of fun filled learning and good times !