I knew time literally flies by, but this is ridiculous.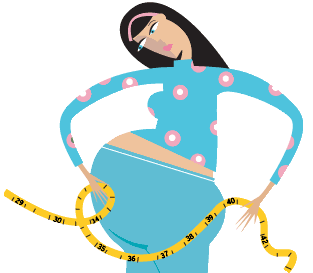 And I think that this belly I have is not merely FAT anymore. I know a big part of it is bloat ( read latest blog post
HERE
), but I also believe part of it is the "baby bump".
I KNOW!!!
Anyway, I will probably have to go shopping for either jogging / yoga type pants or those maternity pants with the band thingy, coz at this rate, my regular pants ain't gonna be zippin' up much longer.
YOIKS!!!!