Junior turned 9 weeks yesterday and went for its
first football game
:)
w00t!
Still being likened to food, Junior should be around the size of a green olive or roundabout 1 inch or so..
I KNOW!!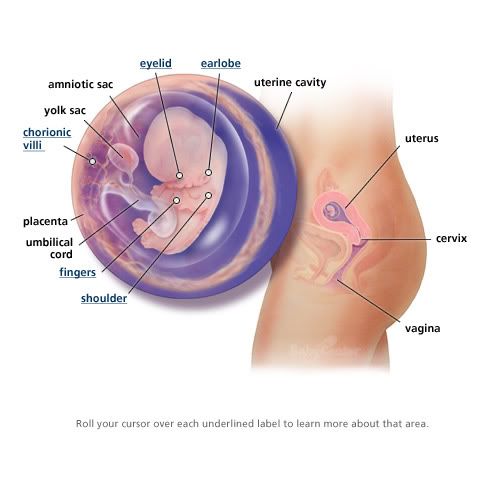 I still get paranoid about stuff. I mean, who wouldn't.
I get worried that I feel a twinge of crampiness in my lower abdomen, or that I don't feel as sick as I think I should (
I feel strangely comforted if I feel nauseated - go figure
), or if I think my BBs aren't as tender as they were.
I still obsessively look at the TP each time I wipe, and at times wish I had an ultrasound machine at home, so I could see that Junior was growing like he/she should.