Okay, so I had some photos that were sitting in a folder, just waiting to be posted.
But I waited a little too long, and well, I thought that I would just put them all in one post, and call it the "What the little boy gets up to on a daily basis... kinda" post.
Of course, this doesn't cover EVERYTHING that you do every morning, and you don't do all of them EVERY morning, but for this moment in time, these are some of the activities that you do a lot of.
Usually when you get up, you'll have your milk and a waffle, and then you run off into my study/your playroom, and dive headlong into play play play.
We got some "junk" mail in our mailbox the other day, that had Disney stickers in them, so here you are, happily sticking Nemo, Mickey, Pooh Bear and others onto a piece of construction paper. I noticed how you were quite particular about spacing them out :)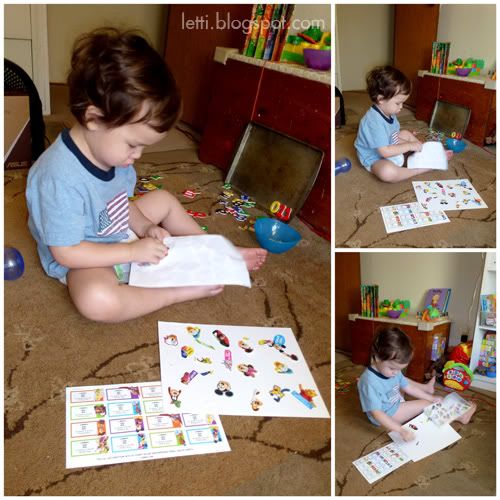 We got some wooden magnetic alphabet and number sets from Dollar Tree, and you often play with them, on an extra cookie sheet that we have.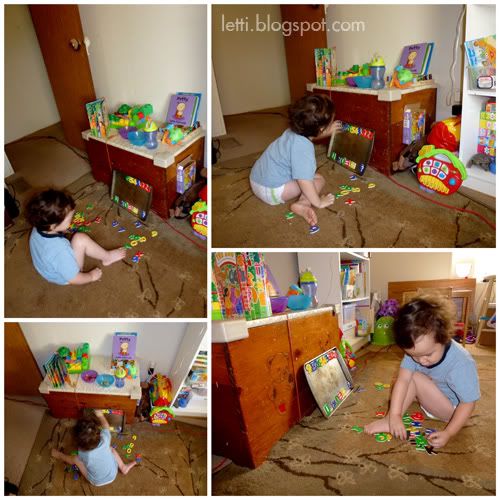 Yes, you have known your ABCs - both uppercase and lowercase for some time now, as well as their sounds, and their order.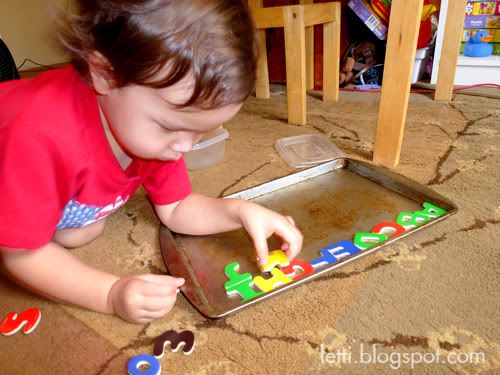 And you can spell your name. Not bad for a not quite 2 1/2 year old, eh? :)
Of course, our trick was using the B.I.N.G.O. song with your name :)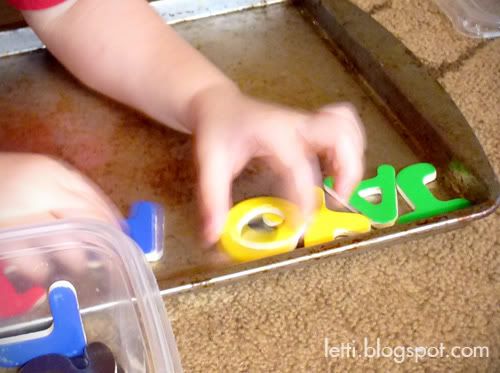 Another activity that you can do all day long is your puzzles. We have some Melissa and Doug, as well as some Dollar Tree jigsaw puzzles, and you are already able to tackle the 25 count ones by yourself at amazing speed.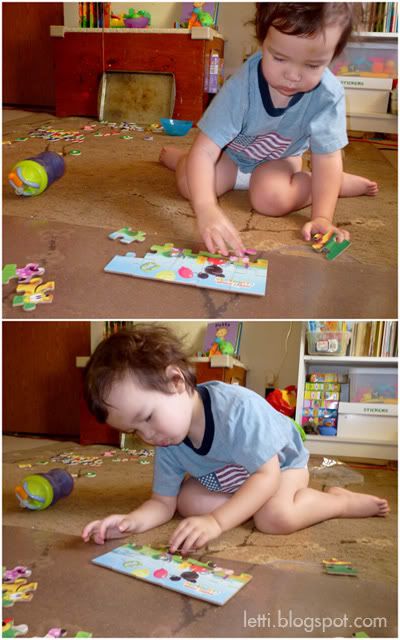 Of course, how can a morning go by without a snack ?On this day, you were in the mood for peanut butter crackers.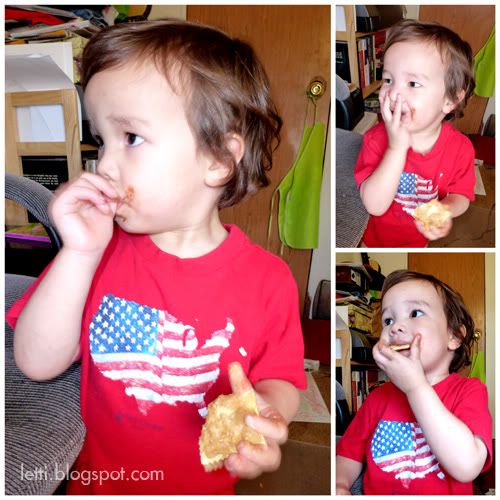 Sometimes, we will make some attempt at potty training. A lot of the time, you will sit on the potty, but not actually GOING, and then go in your diaper. Sometimes, you are hesitant to sit on the potty at all, for some reason. We aren't rushing you just yet in this respect.
And, for the life of me, I cannot remember why you look rather distressed in both these pictures. You WERE watching something on Nick Jr. both times, though.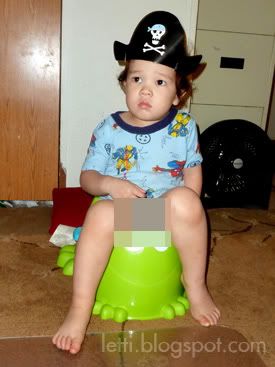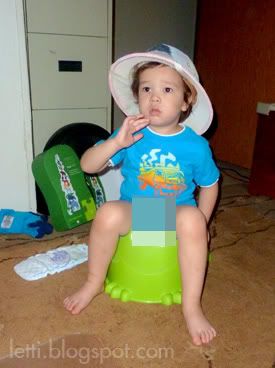 We've been doing some art and crafts when I am able to muster up some courage to let you play with paints and whatnot, and most of the time you are really good about not making a big mess ( maybe I just don't give you the opportunity to? ) and always ask for a wipey when you accidentally get some paint on the table or your hands. Of course, sometimes you USE your HANDS on purpose :)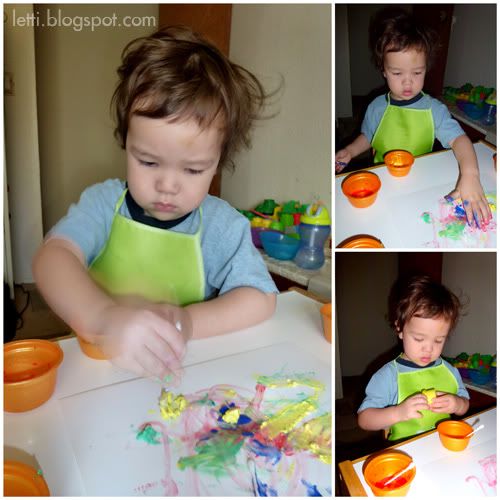 And yes, every time we break out the paints, you STILL threaten to taste it.
One of these days, I just may let you do so.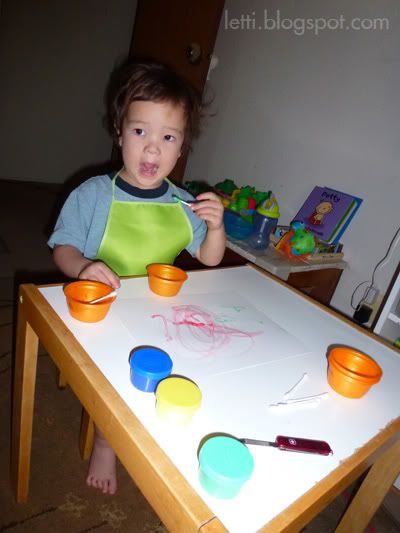 Then, there were the couple of days when we played with pom poms from Dollar Tree :
Painting with Pom Poms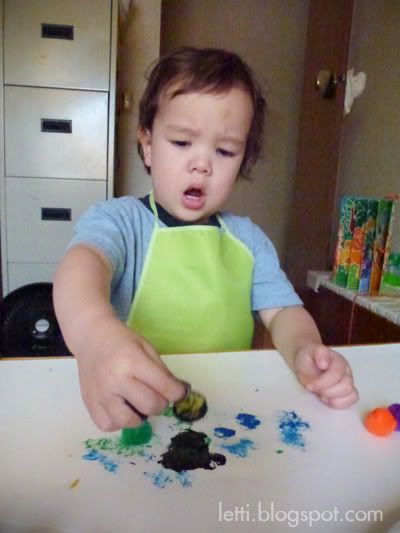 Gluing Pom Poms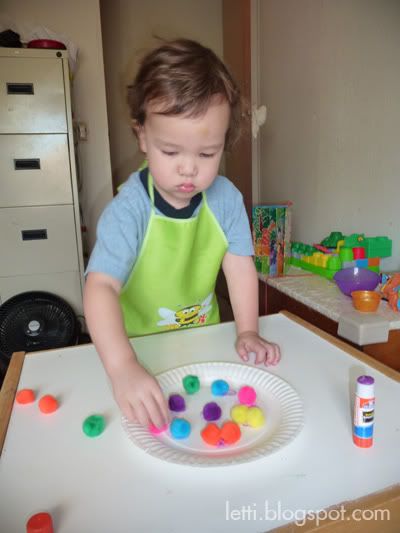 Sorting Pom Poms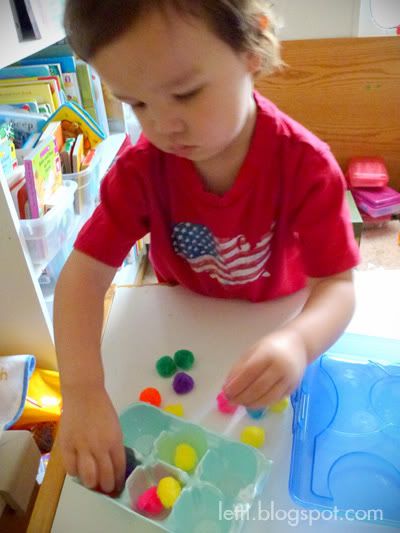 Gluing and Pattern making with Pom Poms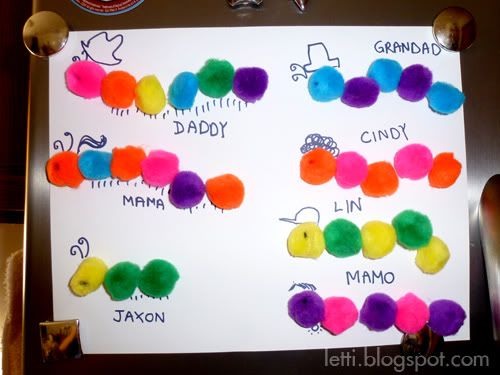 Stamp Art using Foam Stickers on Bottle Caps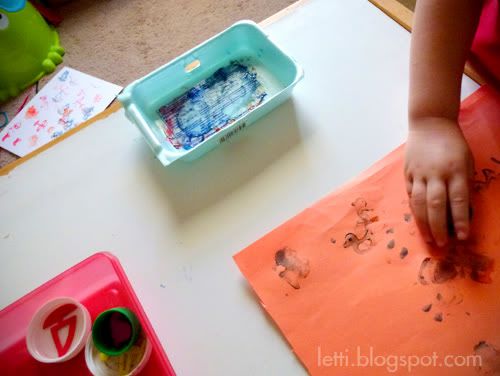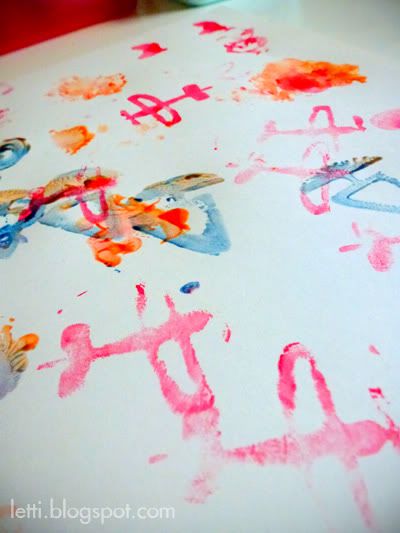 I also got a pair of scissors from Walmart, that was supposed to be for 3+, with some springy mechanism thingy, which I thought might be useful for you to practise using scissors.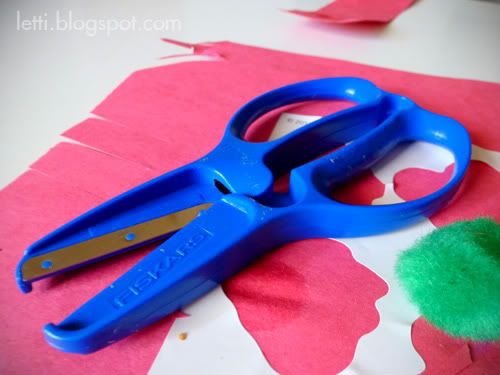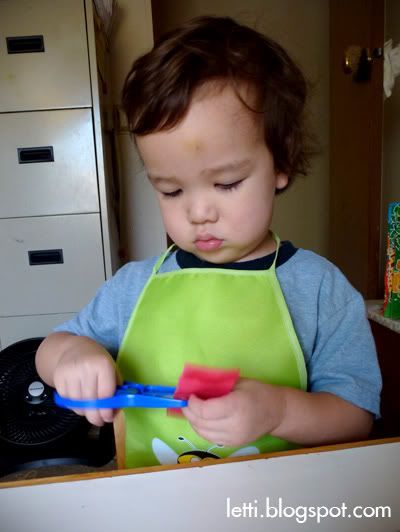 Usually by 1 pm, you are ready for a nap :)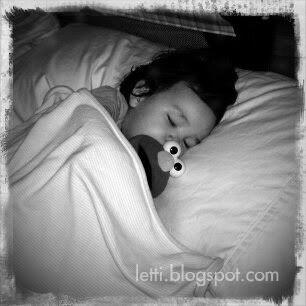 And when you get up from that nap, the cycle picks up again!
What a bundle of energy you are, boy. :)