On Sundays at church, during the sermon, there is
TLC
( Training and Learning for Children ) for children between 2 - 4. You have been going there for a while now, and look forward to it.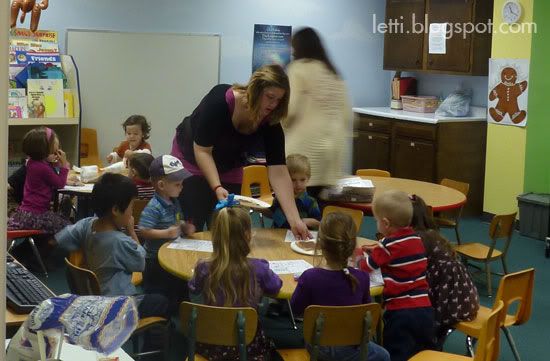 At home, we do our crafts and coloring and all like that, but nothing formal. One project we DO have, however (
even though you have known all your uppercase and lowercase letters for a while now and are now interested in learning them in sign language!
) , is our Alphabet Wall. :)
At print time, we are up to Rr, and I really SHOULD spend the next half an hour or so to figure out Ss for tomorrow/. We have been lagging in work on the Alphabet Wall, in a big part because of our changed schedule of going to Grandad's twice a day. No worries. I'll get working on it.