We traveled to Lubbock the other day, and passed by cotton and windmill country
Hey, we even got to use your
foldable travel table
! :) We had some stickers for you to do in your sticker book, and some books and coloring books etc, and you were very cooperative during the long ride. PLUS it really helps that you are potty trained. Phew.
Before we set off for home, we stopped by
MacKenzie Park
and went to check out Prairie Dog Town.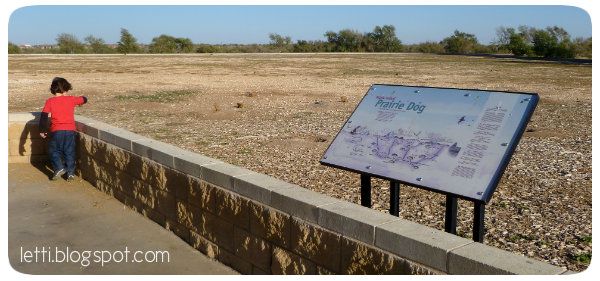 At first, we had a "unclear of the concept" moment where you kept trying to get over the wall to join the prairie dogs or something :P
After a while, you joined daddy in trying to feed some crackers we had, to the prairie dogs.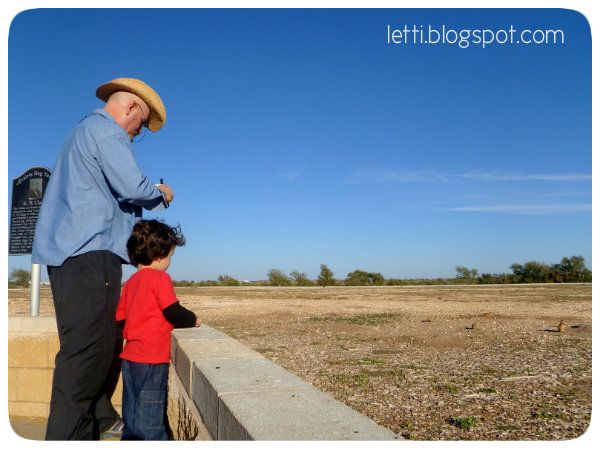 It was a little frustrating because the crackers looked so much like the rocks that were all around them, but after a while, they started finding them :)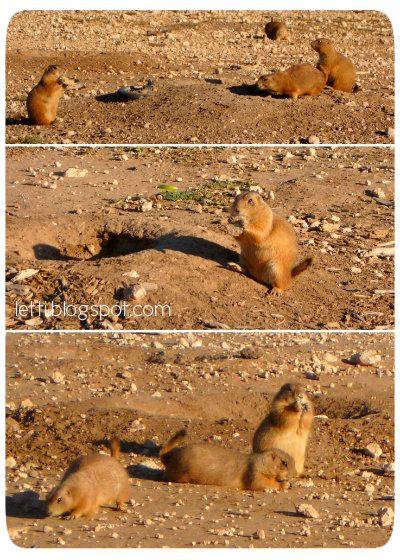 You were a real trooper all the way there and back, and I believe you even had fun! :) We love you, little boy :)