You've been drawing faces just about every time you have a crayon in your hand. We would be practising writing our ABCs, or tracing shapes or coloring, and you will always end up drawing faces and giving them personalities. :)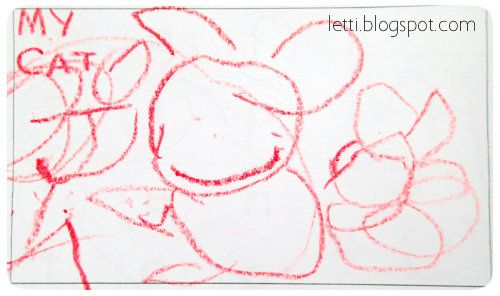 You also love to draw the "ladder hairstyle" on your creations.......

A lot of the time, there'll be a "back story" to your illustrations. :) I've written most of these down by your drawings and even if I don't manage to save the drawings themselves, I will at least try to have them saved as photographs.