Okay, so I had just spent every waking non-working-on-chores moment with you, doing school work and playing and whatnot. Then I tell you that I have to go make lunch, and leave you in the room by yourself. Of course, whenever I am not in the same 4 feet air space as you are, things ALWAYS crop up, and there's the perpetual "Mummy! I need you!" cry.
This time, you're asking me to play sword fighting or some such with you, and I try to tell you that I have to cook. You walk away, sulking, and when I come to the room to get you for lunch, this is what I see on the table. Mind you, written by a 4 year 3 month old by himself with no prompting lol.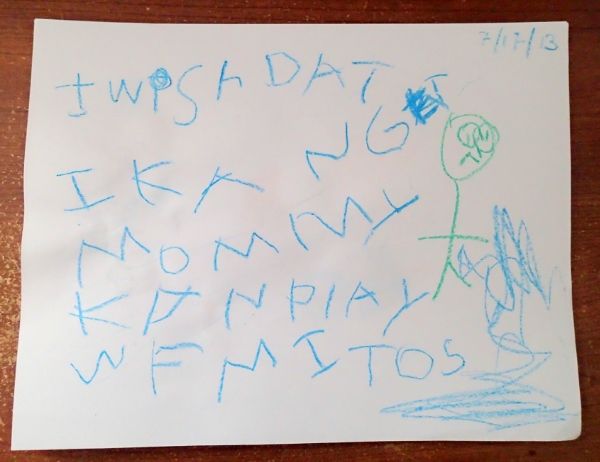 Translation :
"I wish that I can get Mommy can play with my toys"
I'm torn between feeling awed, amazed, bemused, proud, and of course, sad, among other things :)