A couple of weeks ago, we read "Night of the Moonjellies", and continued learning about coins.
One of the accompanying books we read was "Have a Good Day Cafe", and decided that we would open our own little play store at "school".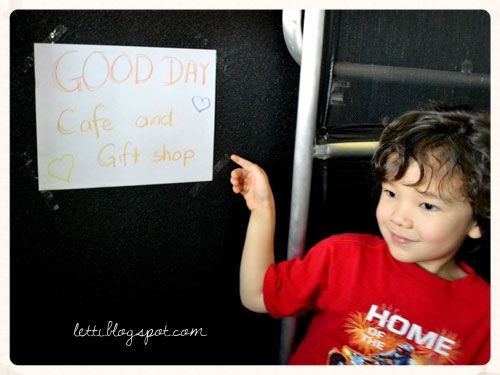 I had set the store up while you were busy watching a video, and so you were very pleasantly surprised when I called you in, and you saw the stuff all laid out.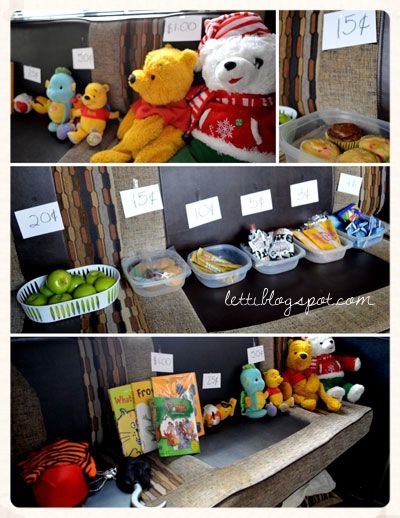 You loved toting around the little brown grocery bag, picking out what you wanted to "purchase", and then figuring out with me how much to pay and which coins to use. To keep it simple, we paid for the items one by one. When we reopen the store the next time, I'm going to concentrate just on one or two denominations at a time.
We even managed to rope Daddy in on the adventure. :) You had a grand time showing daddy "the ropes".