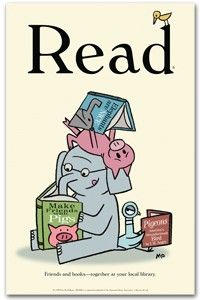 I really should be way more diligent at trying to describe what an amazingly sweet little boy you are. And such a silly one at that. AND who is proud to be silly :)
Being the silly billy gilly willy nilly dilly that you are, you LOVE Mo Willems'
Elephant and Pig series
as well as
Jan Thomas
' Dust Bunny (
and others
) books. :) You are getting to be really good at reading, and usually YOU are the one reading these books to ME!
There may be an odd word or two that you may have a little trouble with, but usually, you read it with such nuance, and you catch just about all the jokes. Plus, there's rhyming in the Jan Thomas books, which is always big with you :)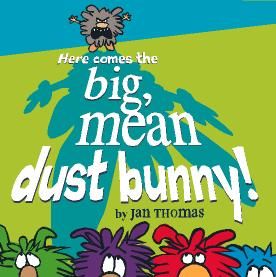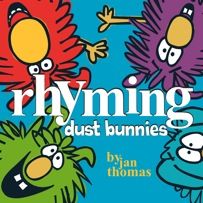 Sometimes you slyly move some of the books from the "read" pile over to the "to read" pile so we can read them over and over and over again :) And usually I'm glad you do, because I love these books too! They're full of sweet and kind stories, which happen to be hilarious.
I'm glad you appreciate the lighter side of life, and that you LOVE books and reading - you still love to snuggle up in my lap to read the books at bed time, but sometimes all I get is a face-full of hair, now that you are so tall! :)
I often remember back to when we would read "Brown Bear Brown Bear What do you See" over and over again every night, with you in my lap, and me being able to see over your head :)