You LOVE to draw. Not necessarily "coloring", but you LOVE drawing, be they original compositions or something you copied from something you have seen. Of course, most of them are "Angry Bird" themed, seeing how you love them so much. Every morning when you wake up, the first thing you do is go to the table where your paper and crayons are, and start on a masterpiece. Every day, there may be at least 3 or 4 completed works, both on the back and front of the paper.
Every Friday, after the ladies' bible class, you love to draw on the whiteboard - such a large canvas for a little boy - while we wait for Daddy to come get us.
This last Friday, the theme was Pirates and Buried Treasure. The one guy is in a boat, approaching the island, and his boat has a steering wheel on it. The pirates on the island have jolly roger hats and bandannas. Of course, there are also Palm trees, sea gulls, clouds, a day-turning-into-night sky, and of course, an "X marks the spot".
And I wanted to post this before it got lost in all the backlog.
You drew these pictures on Thanksgiving day after watching the Macy's Thanksgiving Day Parade.
Can you spot the balloons, umbrellas, float, sun and christmas tree, among other things? Oh, and the paved road... :) And this "Turkey Hand" thing, was all your own doing. I wasn't even in the room when you did that. :)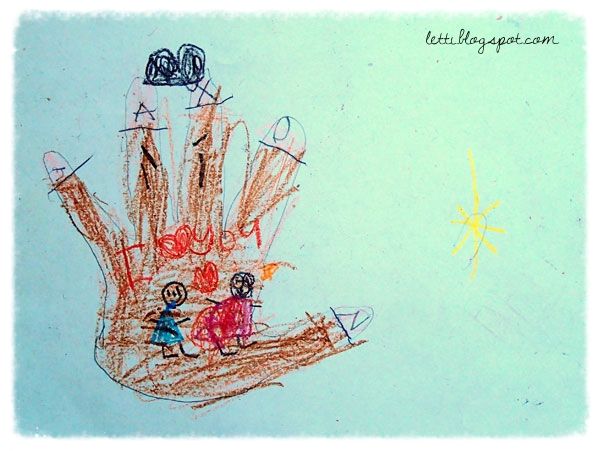 I was telling Daddy the other day that so what if you don't color meticulously inside the lines. Your spontaneity and imagination is what I love most about your art work.