The last few weeks, we had been reading Beatrix Potter's books and watching animations based on those books. You have enjoyed them, and look forward to all the different stories.
We did a bunch of different activities,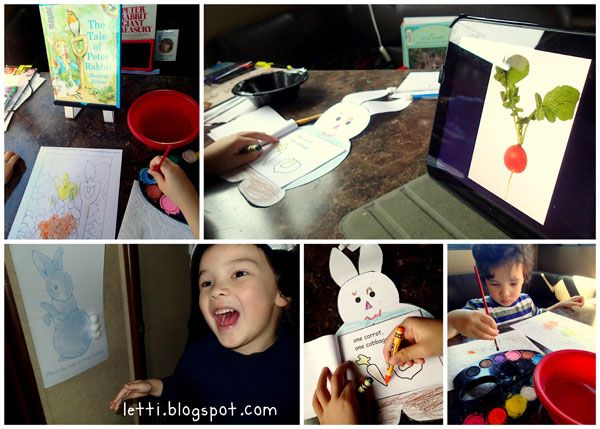 and read a few books that were related to gardens,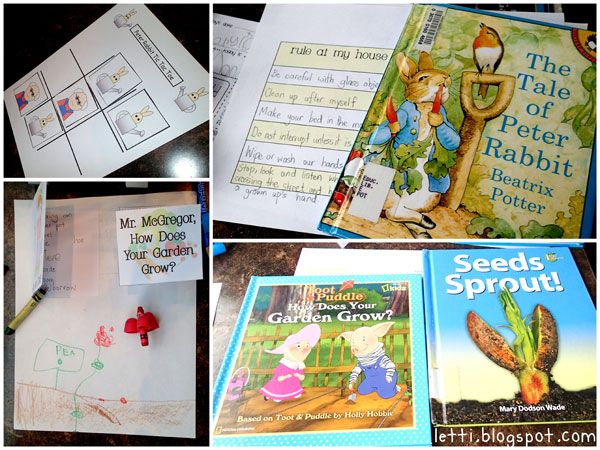 and even grew a bunch of peas and beans! I'll have to post a follow-up post on how incredibly much they have grown!