I haven't watched any broadcast / satellite shows in real time for the longest time now, (
like, since you were born
) usually opting to watch it later when I can, on Hulu and whathaveyous.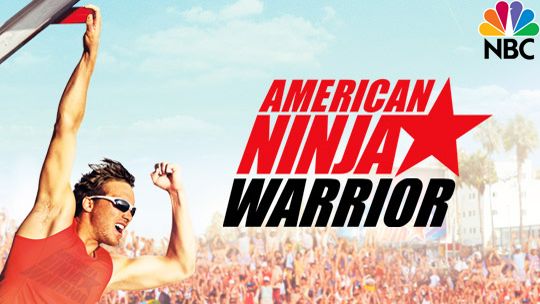 However, while having dinner one day, we caught the premiere of
American Ninja Warrior
, and you were hooked. I think this has very much to do with the fact that you have been playing "
Clumsy Ninja
" on your Nabi.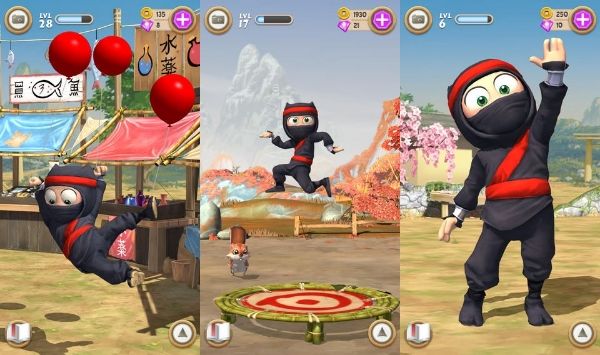 You look forward to Monday nights all week long and then count down the minutes to the show. :)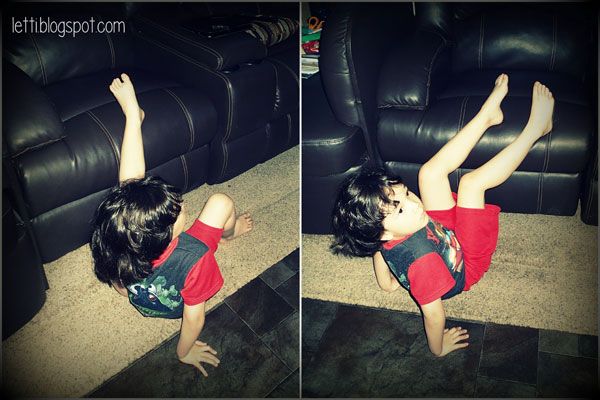 Then, as the show goes on, you sometimes do this hilarious running commentary, what with "Will he make it? We will find out when we come back!" and other super cute exhortations :) , not to mention all the ninja moves and mimicking the movements of all these super athletes doing the course.