This week we have been doing work around a Dinosaur Theme.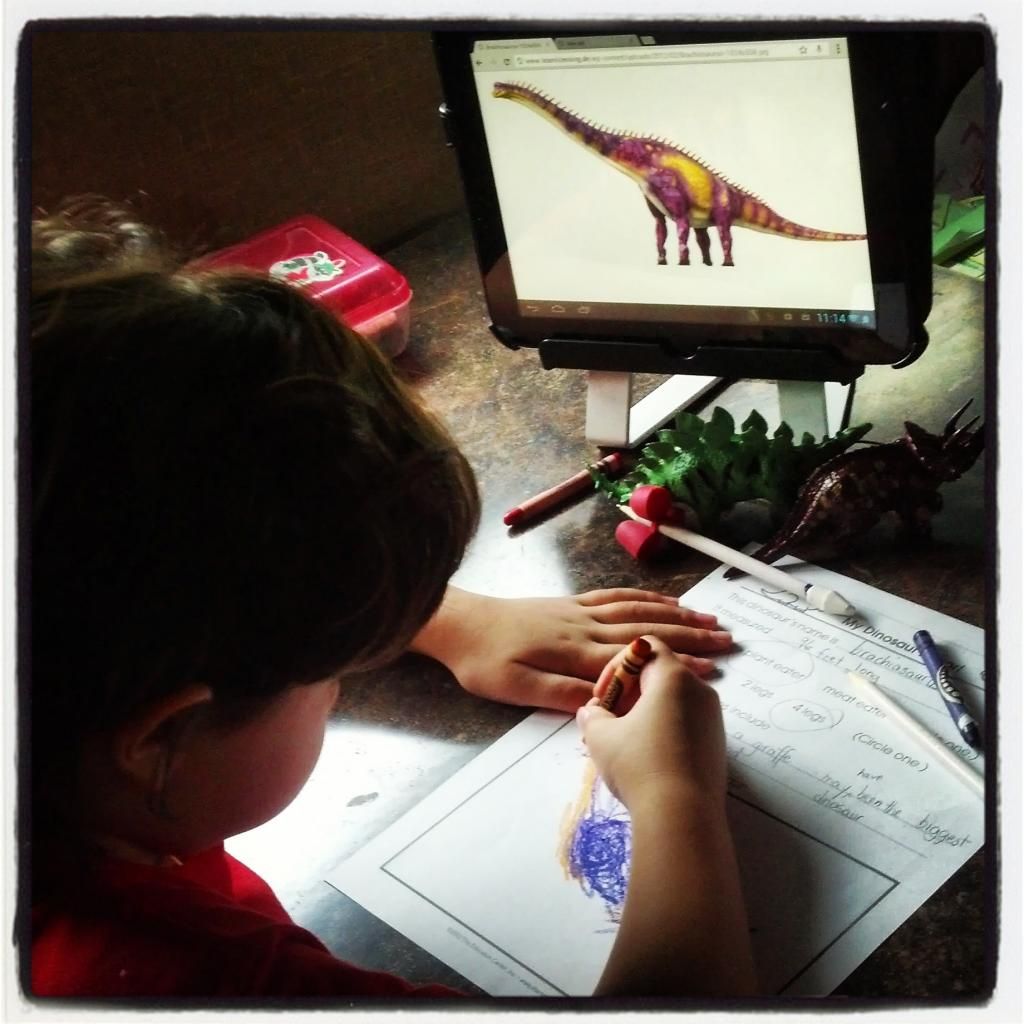 We have been doing art, math, language arts, science and whatnot, around the theme of dinosaurs and fossils.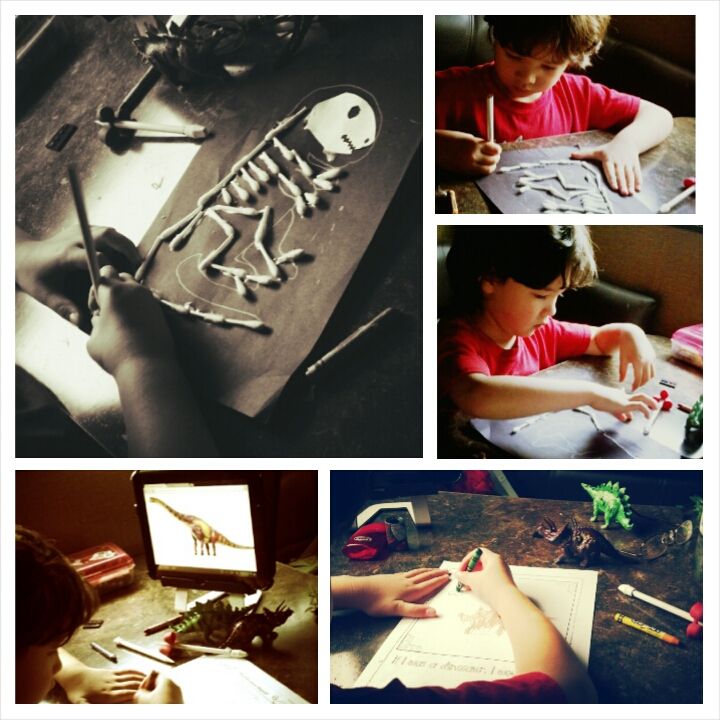 You loved the two dinosaurs I got for you from the Dollar Tree, and kept making them fight and do silly wrestling moves.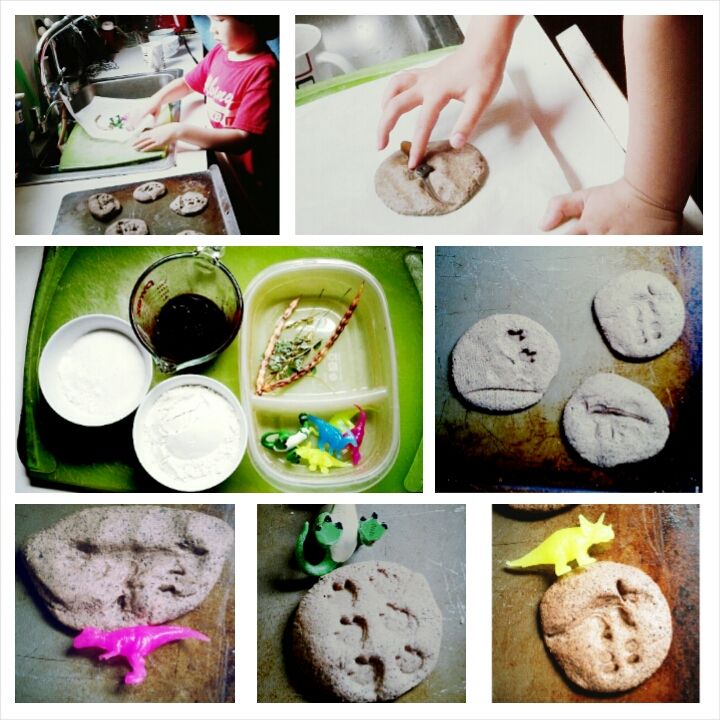 Then, we got some of daddy's coffee grounds and made some salt dough clay fossils :)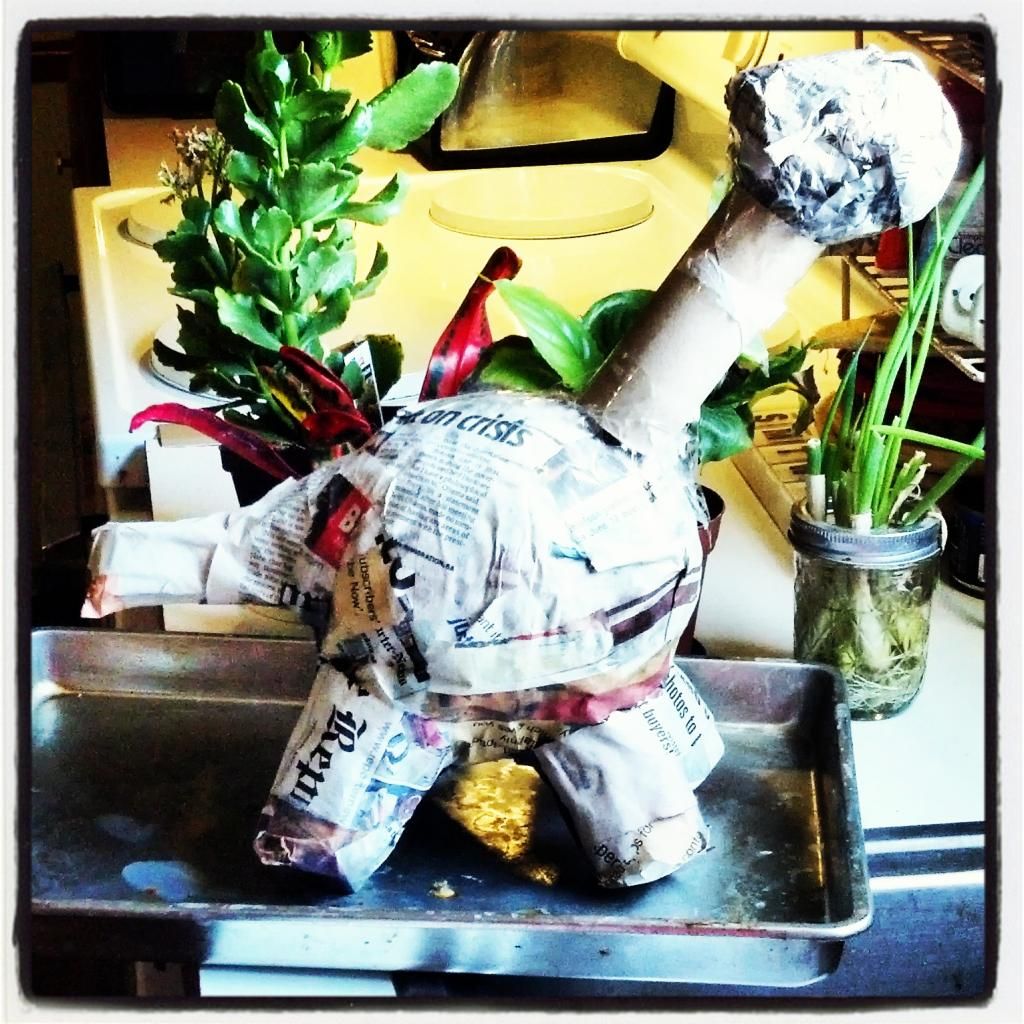 Last but not least ( at least for the moment, since it is only Wednesday ) is our Paper Mache Dinosaur that we are taking several days to complete. It is all dry and is awaiting a coat of paint.