Over the next few days, I'll be posting about a few of the things that we (
you
) did over the summer.
First off, we hadn't been over to the play area at the Mall for a while now. We happened to be thatt way because we had an appointment to have the windshield and quarter panel glass on our car changed - yeah, due to the infamous hail storm.
They had done a major revamp, and changed out the old apparatus and put in new equipment.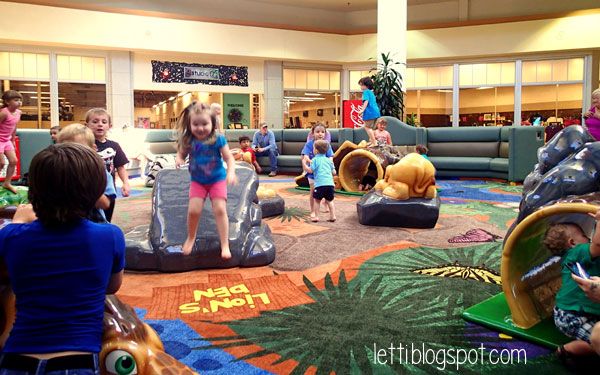 You couldn't wait to climb up and explore every new "animal" out there...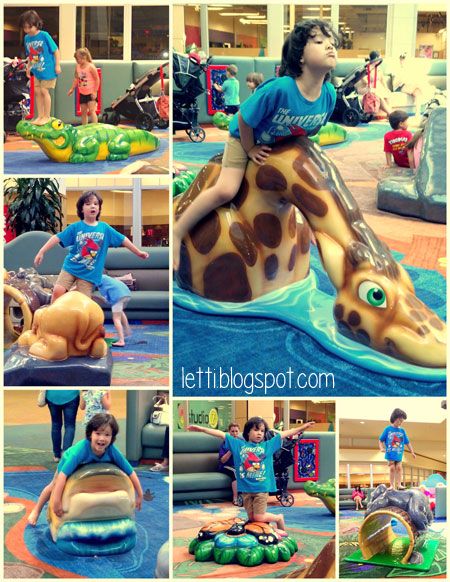 do lots of climbing and jumping,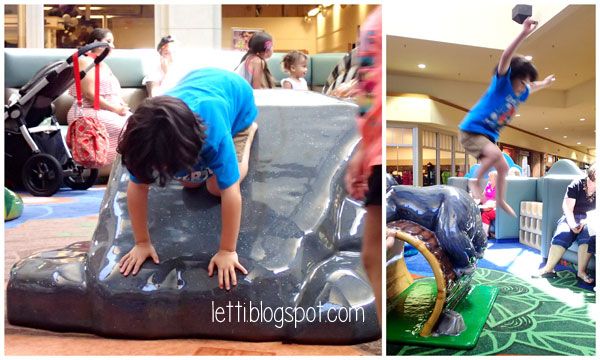 work them hammy moves,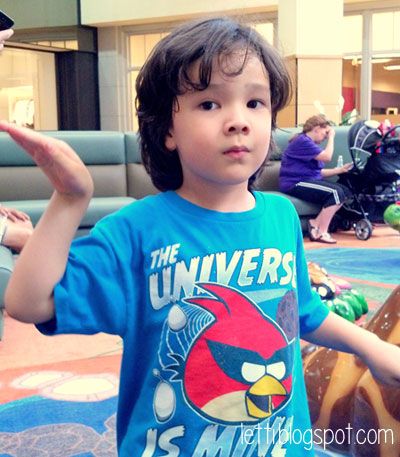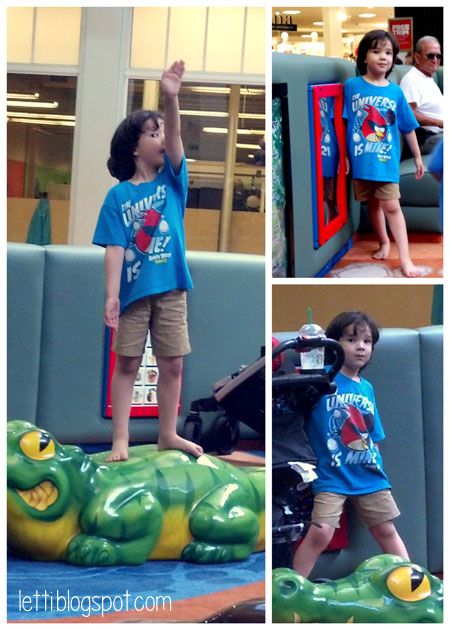 and the best part... making friends and playing with the other kids.