It has been almost 4 months since Cindy left for Africa, and I hadn't realised that you were still missing her badly, until last Friday. Every night, when we say our prayers, we always pray for Cindy in Africa, but how can you not miss her, she is the next closest person to you after mommy and daddy.
Anyway, as usual, after Bible Class, you like to draw on the white board.
Well, this time, out of the blue, you drew an airplane,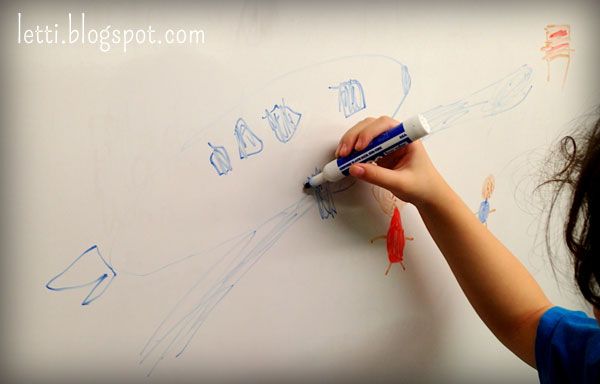 a lady in red ( Cindy's favorite color ) ,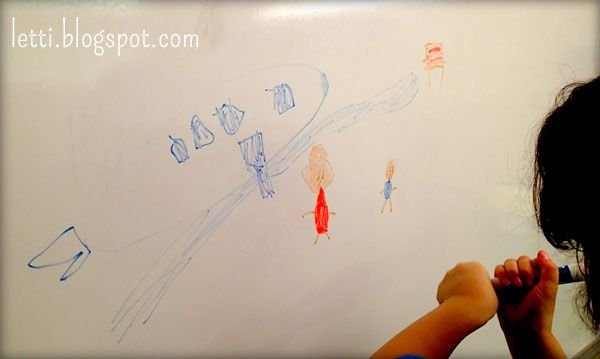 and a very sad looking little boy....
*MEGA HUGS*