We got you a bike a long time ago and unveiled it at Grandad's house one Christmas...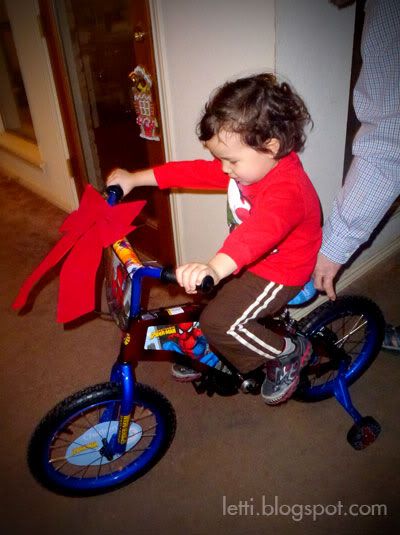 Christmas 2011, to be exact, and our roads out here in the country aren't exactly conducive to learning how to ride a bike.
Sure, every now and then we would bring you to the "Umbrella Park" to try to learn how to ride, but you would lose interest really fast, or be afraid you would fall.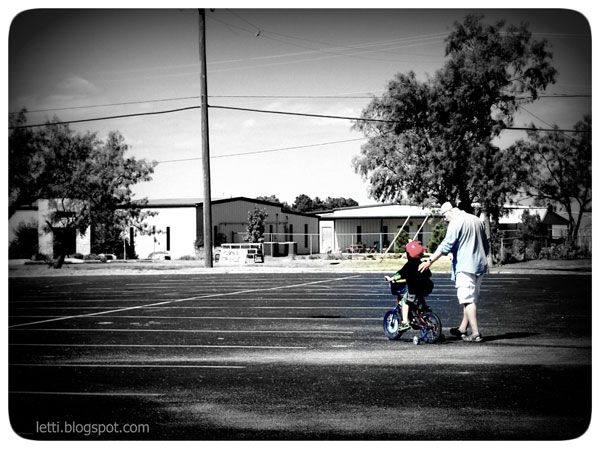 A few weeks ago, you started asking to go on bike rides. The weather had turned cooler, and so we thought, "sure, why not".
We went and got you new protective gear, and although you took a few minutes to get warmed up, pretty soon you got the hang of it and were pedalling all over the place by yourself!
*ignore for now that daddy has a pop-tart head*
Once you got into it, you insisted you weren't tired and kept going and going. We were so proud of you!!