We don't go out at night much. It is even rarer for us to be out of the vehicle IF we ARE out, and WALKING around.
That evening, we had been by the Abilene Public Library, and Daddy was watching A Very Important Football Game on his phone.
So, we took a stroll at Everman Park downtown while Daddy watched the last bits of the game.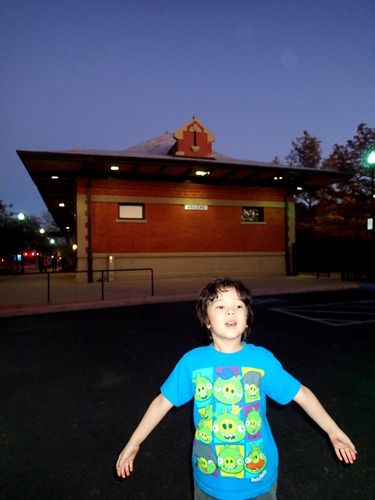 We had been to the park on numerous occasions, but never in the evening.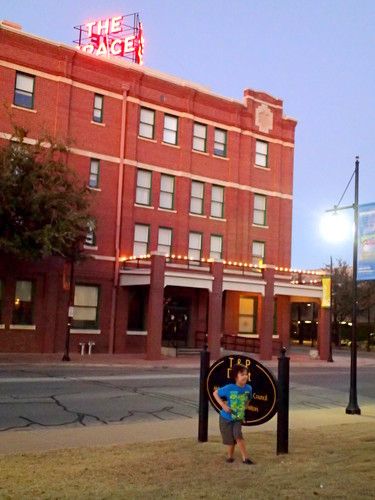 We were greeted by The Man in The Moon from the William Joyce novels, in the parking lot.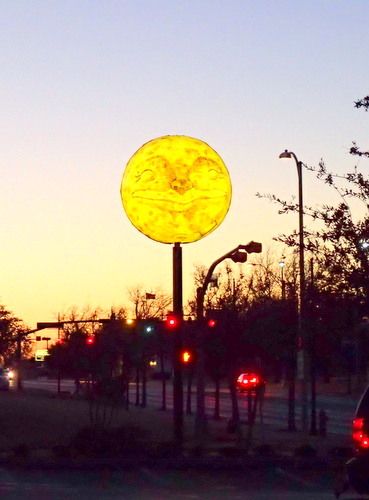 The buildings had festive Christmas lights going, which was so pretty.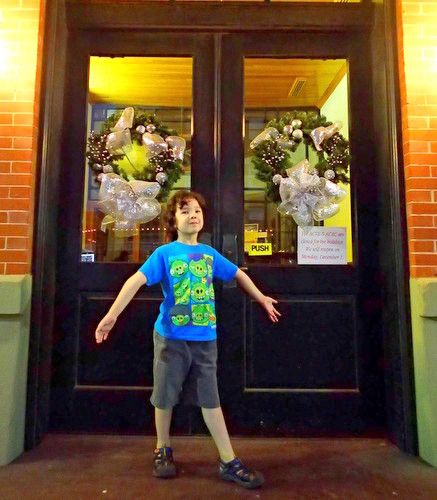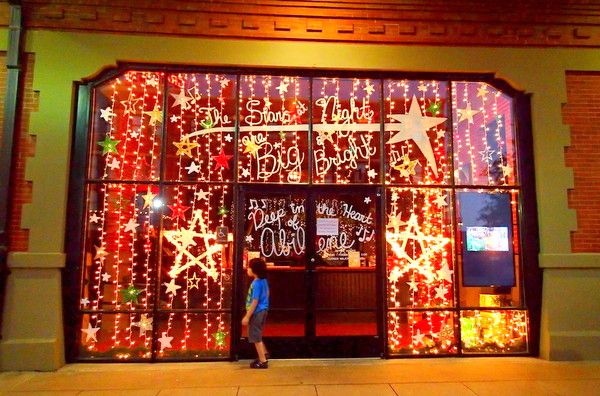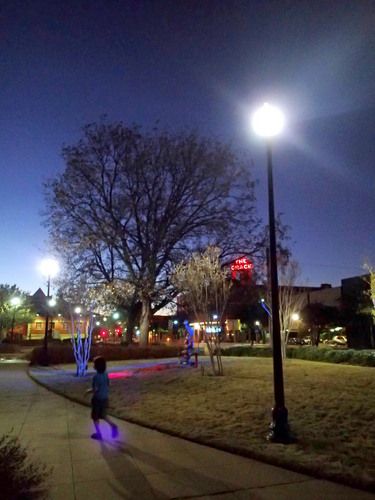 They had a bunch of colored lights going in the park, and the effect was well, colorful, if not a little jarring. :)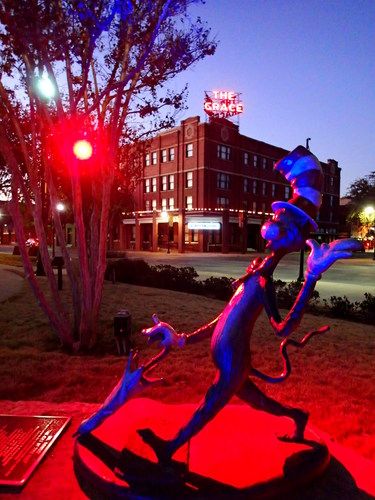 Of course, you wanted to stop at EVERY Seuss character statue and take pictures. AND read every inscription/information thingy.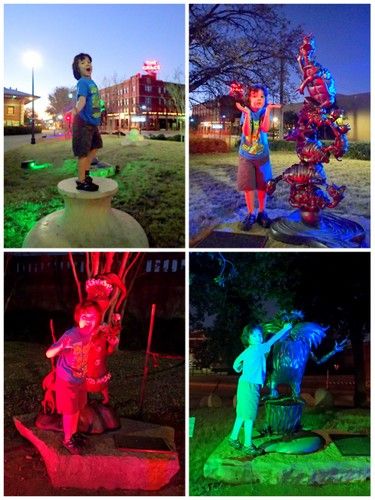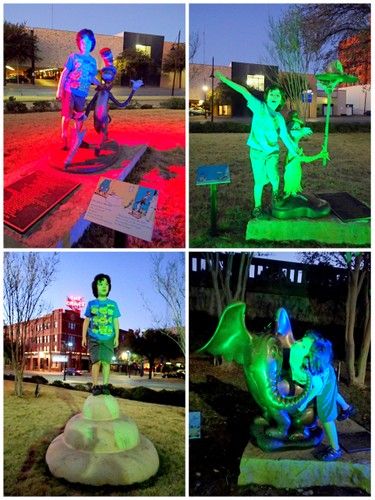 You also couldn't resist jumping into the bronze boat with the children from the book, Santa Calls, which is set in Abilene.