Our house is quite small, and so there can't really be a Christmas nook -
even though we DO have a Christmas Tree up
, and especially not with rambunctious dogs and cats around.
So, in the RV, we have a little Christmas Corner, where all things Christmas reside.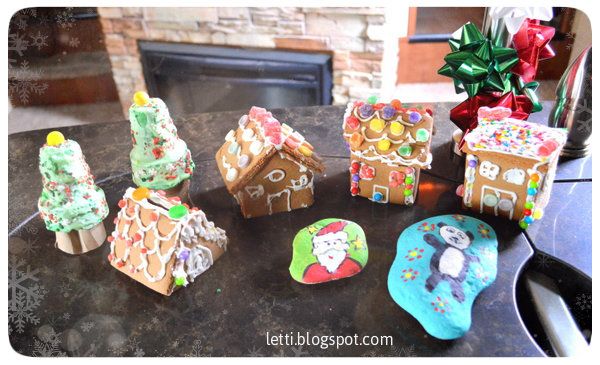 I had saved the gingerbread houses we had made from last year, and most of them survived storage pretty well.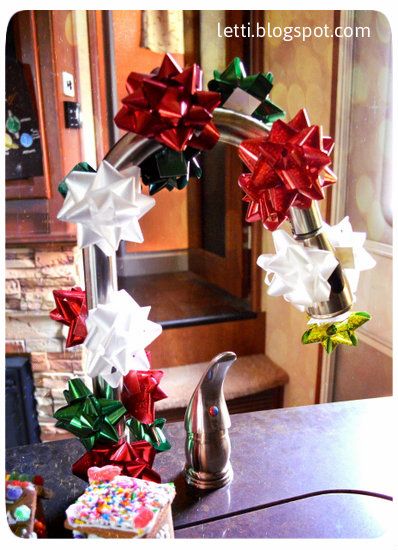 Next, came the bow-ridden faucet :)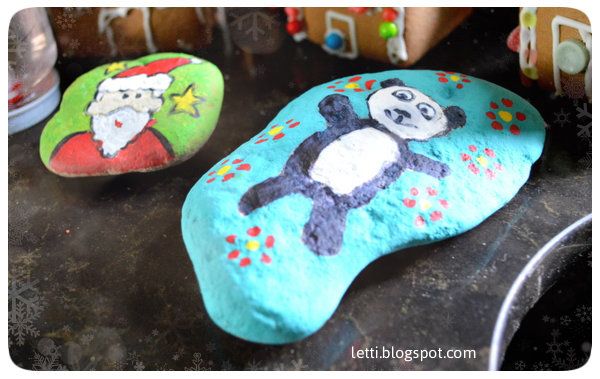 We had painted a few smooth stones and one of them was Christmas-sy, and so they got added on too.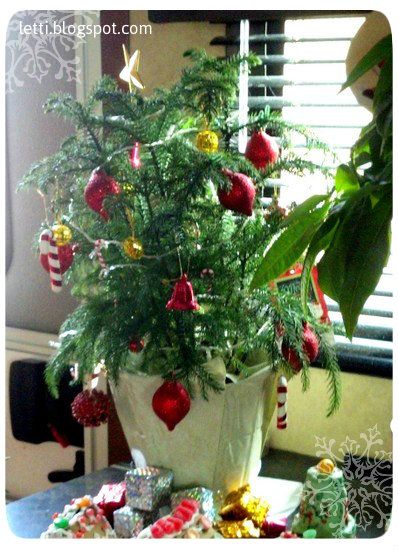 After we got our little RV Christmas Tree in a pot, we rearranged things around a little bit so that the plants would get plenty of sunshine.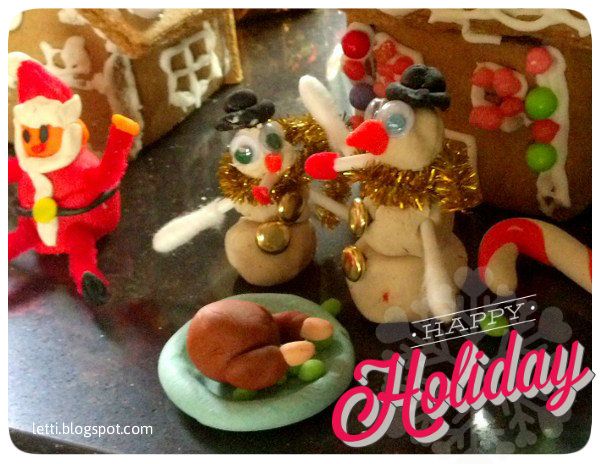 We added a 2 snowmen having a feast, and a couple of Santas,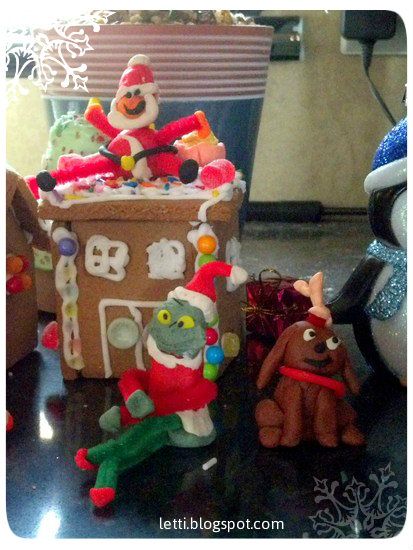 The Grinch and Max, his dog,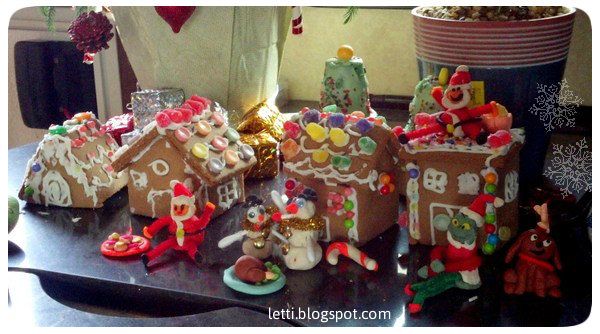 and Voila! :)