As expected, you are growing like a weed. :) Dr. Wiley was happy with your growth and progress, and this time you were even less shy. :)
You are in the 99th percentile for height and 95th percentile for weight.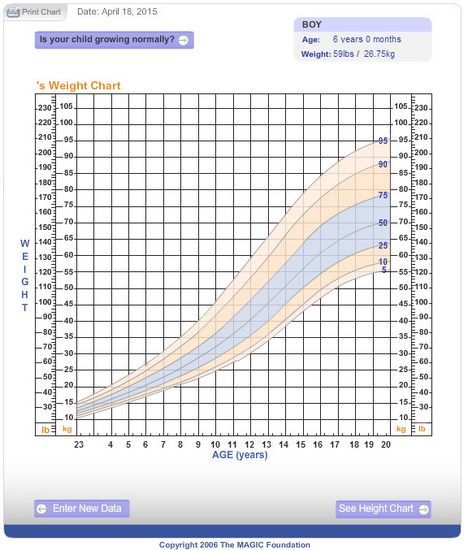 It took waaaay longer to see the doctor this time, for some reason - just about 2 hours' wait! It was a good thing we were armed with tablets and the office had "build a scene" stickers and whatnot.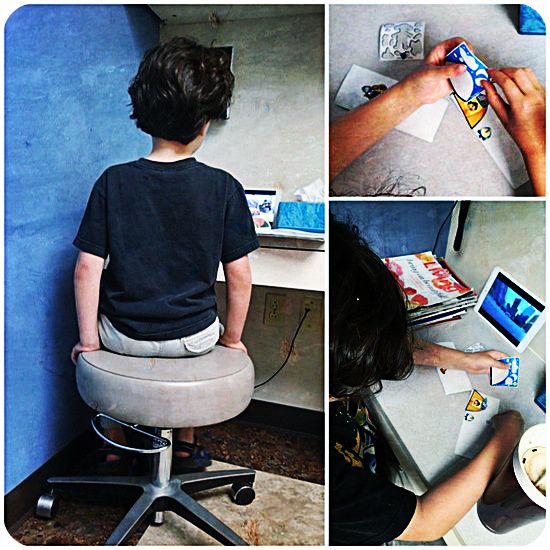 And how about THIS for a flashback?
6 year old Well Child Clinic 2015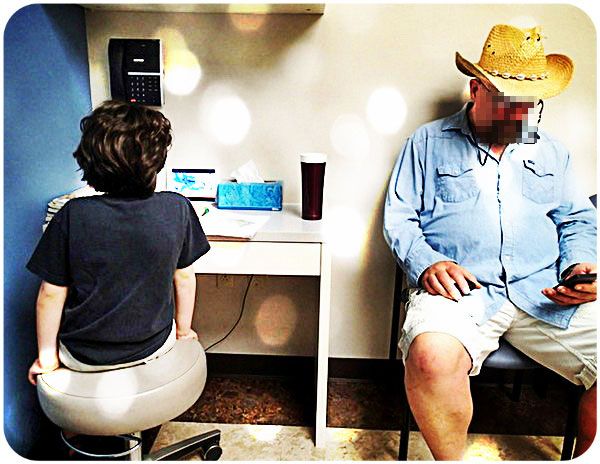 2 year old Well Child Clinic 2011