Has it been almost a month since I have posted? This is worse than I thought. Gotta buckle down and do some serious catching up.
To start us off, here's a tradition you like to uphold whenever we are at Lowe's while Daddy's picking up, well, Daddy Stuff.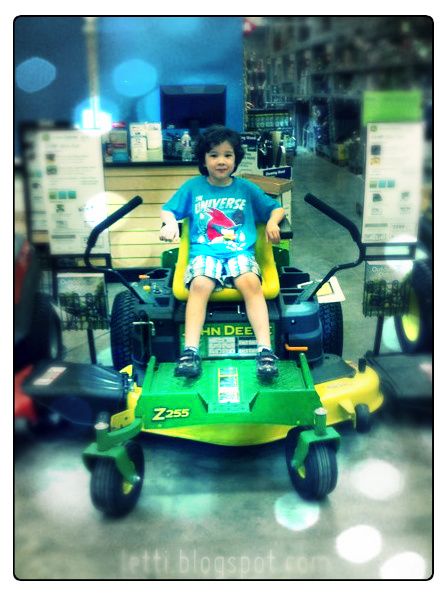 You will always ask me if you can go ride the "tractors" and lawnmowers. And then you would climb onto just about everyone of them and ask me to snap photos.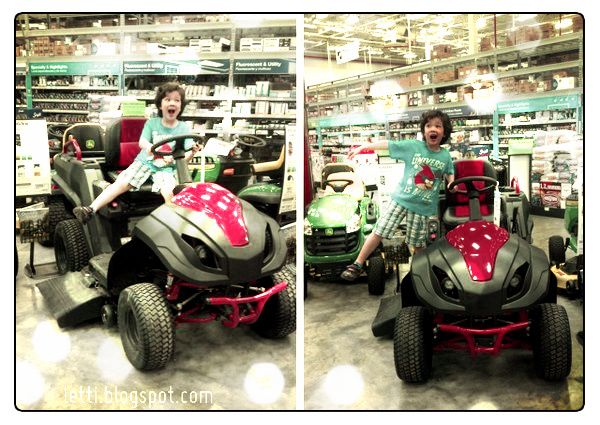 Yes, you are quite the ham.
I made you promise to get me an actual riding mower when you are all grown up, and you were only too happy to say "Of Course!"