So we were reading
Squish the Super Amoeba
comic book - or if you're persnickety that way, you might want to call them "graphic novels"... and at the end of the book, there were instructions on how to make cornstarch gak.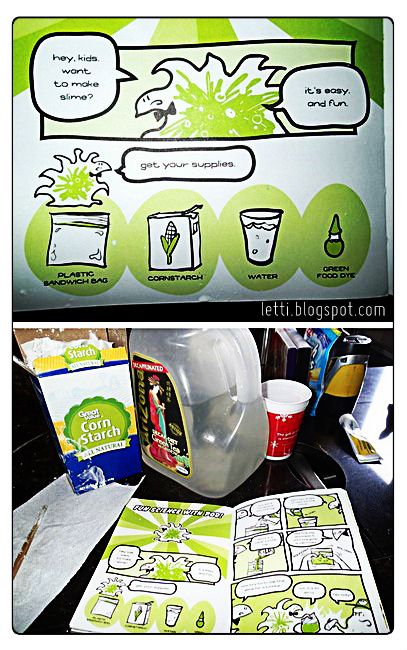 Of course, which little boy ever said no to slime and mud and all things squishy.
We had everything we needed on hand, and of course, the rest was history..