Earlier in the summer, we took part in the Abilene Public Library Summer Reading Program and entered all the books we read into a journal. We read more than the required amount, and have continued recording for our own school purposes.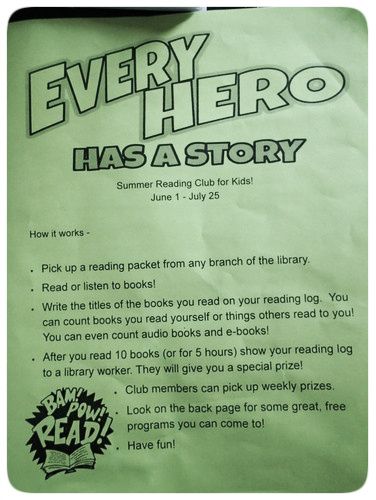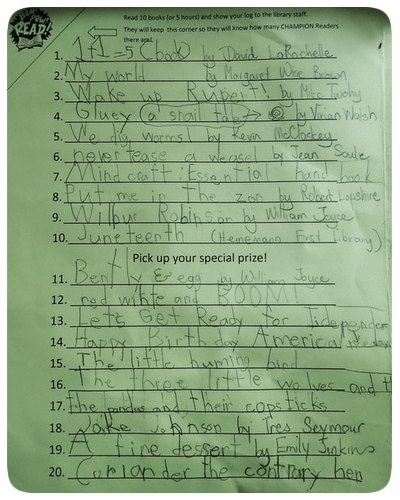 We handed over our paper and got our Yard Sign!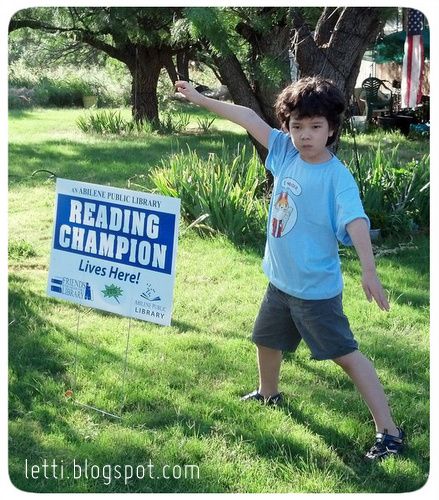 You're wearing your "Wonder Quest" T-Shirt in this pic, and sporting Stampyesque hair as well!