We don't eat at McD's very much. Occasionally we drop by to see Uncle Lin and we get you a $1 fries or something.
Two nights ago, Daddy and I were working till really late installing something in the RV, and organizing the storage unit we rent. So I didn't have the time to make dinner. After that long, long day, I was not ready to go get something that needed any work at all. So, we went by McD, got some grilled chicken sandwiches for us and some sausage biscuits for you, and headed on home.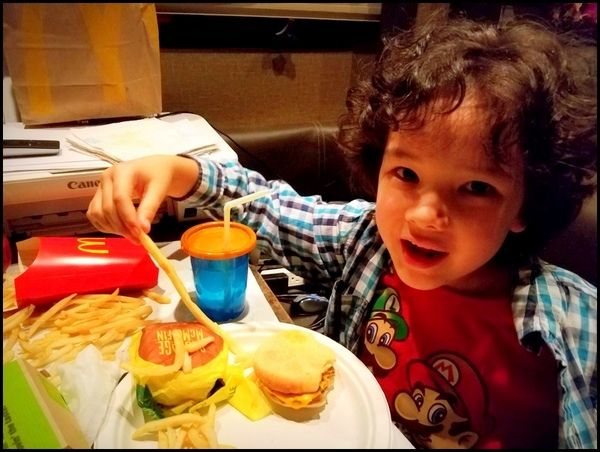 You needed your biscuits cut up into small pieces tho, because you have a lower canine that is on the verge of coming off and so it hurts a bit when you try to bite/tear food.
I suspect we will be receiving a visit from the Tooth Fairy pretty soon. :)