Who would have known that there be tooth posts back to back.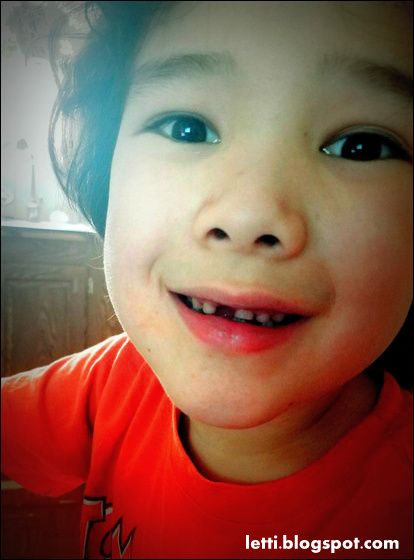 You lost your first top front tooth - the right one. We were having breakfast when you suddenly started shouting, "A TOOTH! A TOOTH!"
You wrote about it in your journal the next day, except you drew it as a mirror image - i.e. the OTHER front tooth - because that's the only way you have ever seen it - in a mirror.
Heheheh.