You have always loved drawing, scribbling and drawing comic strips or making animations. They have a program on the library computers where you get to do some digital art, and it's one of your favorite things to do there.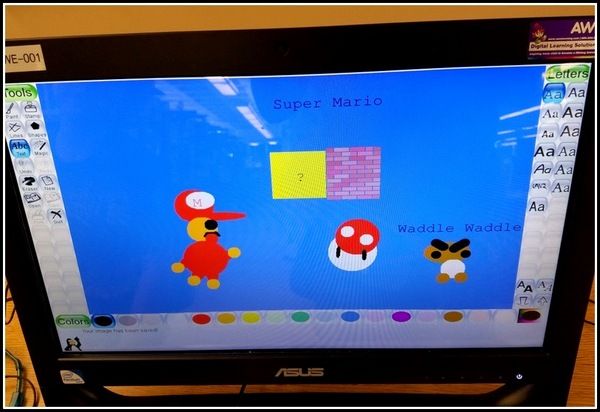 These next pieces of art were made by a local teenager,
Lyric Kincaid
, whose art was made into vinyl decals and put up on the glass walls around the library. I mean, wow!