There is a "less traveled" aisle at HEB, i.e. the hardware aisle - you know, where they sell pots and pans and kitchen utensils and whatnot.
On the floor of that aisle, are white rectangles which break up the more "milky cream" of the tiles. THIS is where you like to practice your
Parkour
moves, a-la
Minecraft
.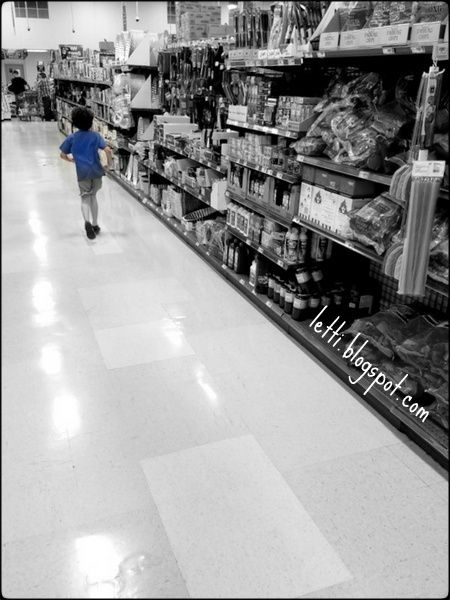 You might not hit the white tiles all of the time, but at least don't have to land with a bump like in Minecraft.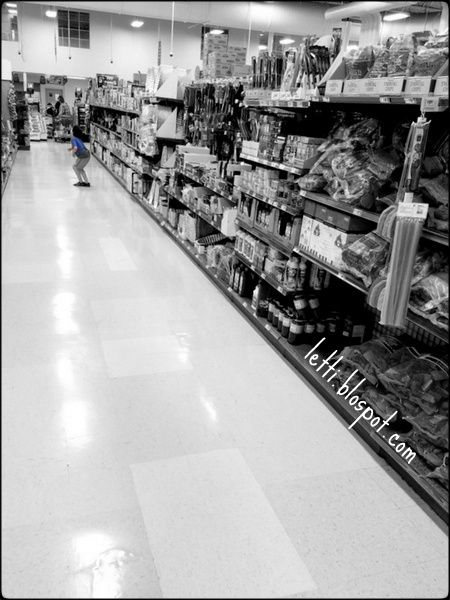 I think that for you, it is welcome break from all the "uninteresting" grocery shopping :)