And the saga continues....
I can't believe how big you are getting! It's almost like you grow before our eyes!
( interject with Daddy quote here:
"It's like he ate the baby we came home with!" )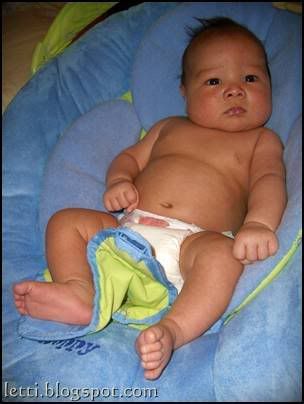 You're still sleeping quite a bit and hopefully you get enough rest during the day to be rested enough to sleep at night ( it's a weird concept, but it's a sleep-begets-sleep scenario for babies )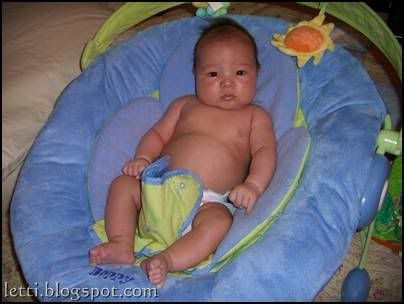 Part of what we do to make tummy time less onerous and more fun is to have toys and stuff at your eye level to keep you intrigued/ entertained so that you can be distracted for a few more minutes at a time. It works most of the time.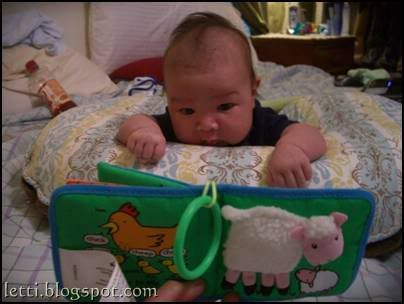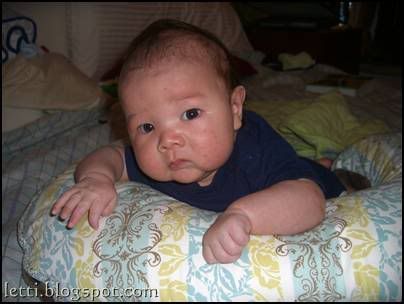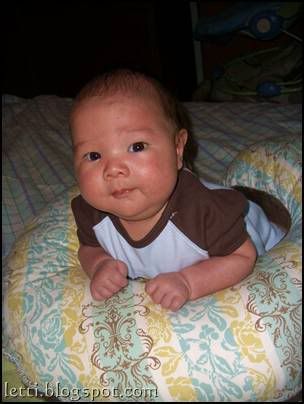 You smile a lot in your sleep, but we FINALLY caught an actual "awake" smile on camera :)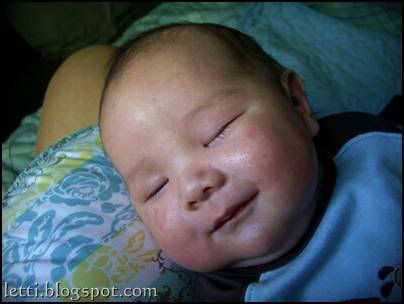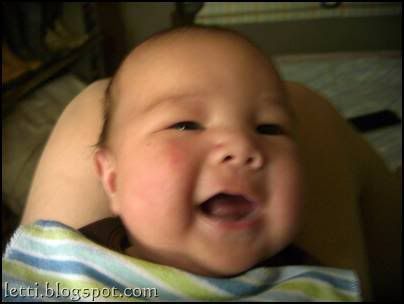 Once you get to sleep at night, you pretty much sleep for 3 hours, and then start whimpering for a diaper change or for a midnight snack, and then doze off again till another 3 hours later, and after that it's pretty much snoozing till morning.
Dare I hope it is a trend that is here to stay?
Don't be smirking at me, kid :P