You finally feel more comfortable in the sling, maybe cos you have so much better head control and we can put you in the kangaroo position where you can look out and observe the world.
a sleepy baby....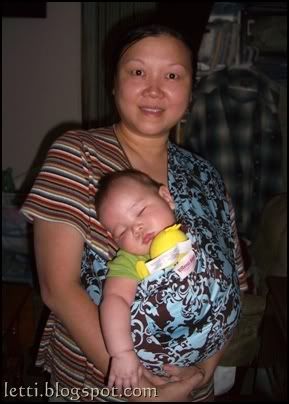 Daddy was being silly and wanted to have fun with the sling too..
Some days you wake up on top of the world.. in this pic it looks like you're practising to be an opera star...
You have the cheekiest smiles :) ...
You have started liking tummy time too!
Although you still like sitting up and standing up the best..
You're reaching out and grabbing anything you spy...
And you did seem to enjoy the trip to the mall with Daddy, Mummy and Grandad..
Everyone we meet love to say how beautiful you are, and we HAVE to agree.