A couple of weeks ago, daddy and I brought you to the ( only ) pumpkin patch in town. You had had your shots the day before and wasn't feeling too good but you are always curious about everything around you, and so you were looking around and soaking it all up.
Going on a hay ride on the back of a big tractor trailer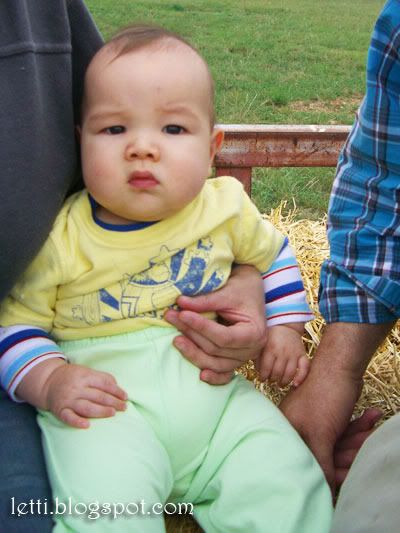 You won't believe how many shots it took to get one where you were smiling :)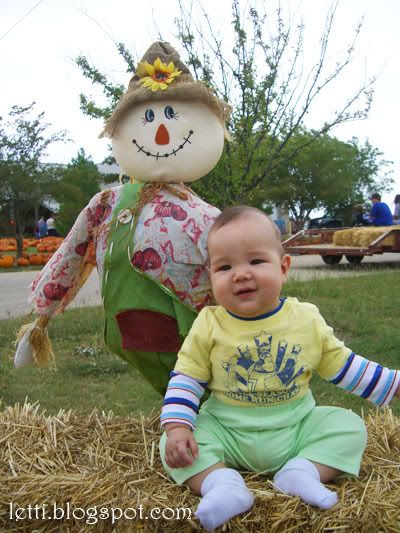 There's just way too many things to see around here :)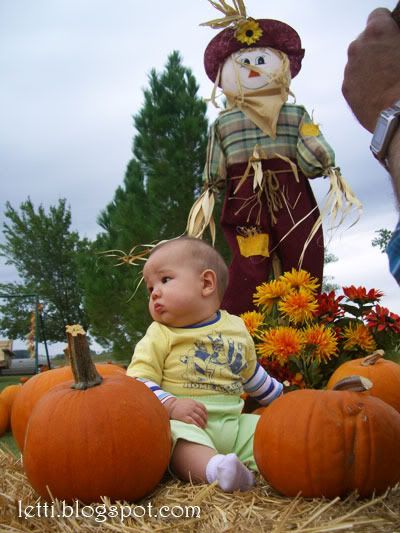 Must have been the prickly hay... or not feeling well from shots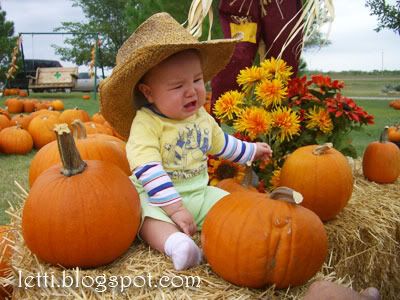 I don't blame you. I'd freak out too if I had to get that close to Deputy Dawg here....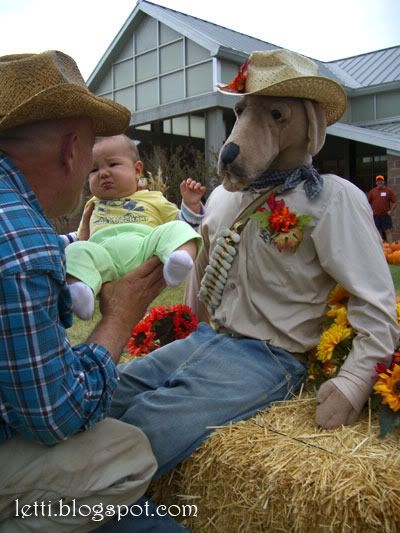 My Boys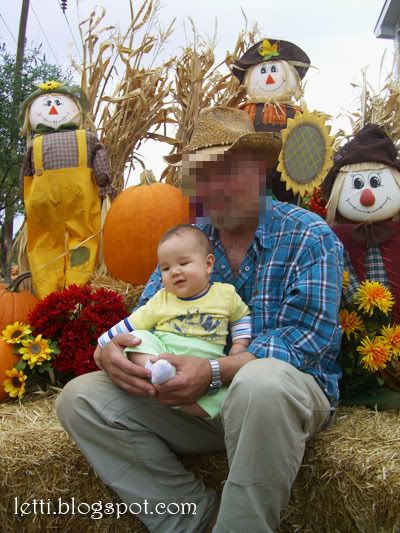 Yeah, mummy's round face blends in with the pumpkins :)