I already had a few ideas about what we might do, but I wasn't sure if I would be able to pull them off. I DID have some videos lined up, and a worksheet printed out for us to go through, though.
However, you were hopeful that we would have some other "activities" to celebrate Leap Day with. Now, how could I let you down? So we talked about it, did some research and decided on pancakes and cupcakes.
Here are the results..
I even broke out the griddle, which doesn't see all that much action.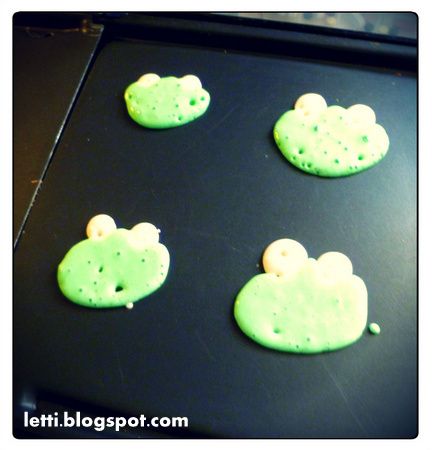 It had to be done in order, and needed a little "Diner Dash" level of concentration, but it all worked out really well in the end.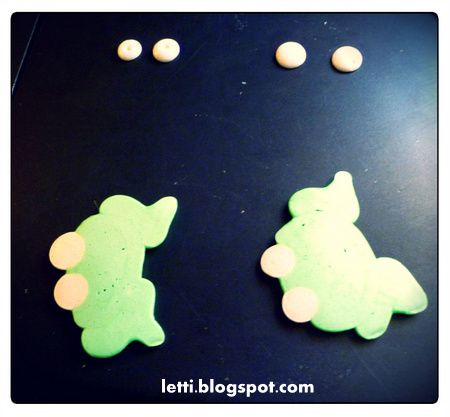 Voila!
Add some chocolate irises and smiles,
and you get some pretty stinkin' cute pancake frogs.
Later in the evening after dinner, we decorated cupcakes to er, look like frogs, perhaps.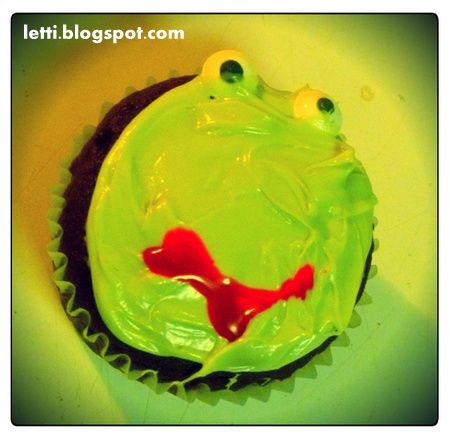 You wanted the big sugar eyeballs. :)
See you in 4 years, Leap Day! I wonder what adventures we will be having then!