We took part in the Summer Reading Program at the Library,
like the year before
, and after you read a certain amount of books within the time frame given, you got to put your hand-print on one of the pillars at the library.
So one day last month, we brought your filled-up form to the library and sought out the librarian in charge, and got your hand-print up on the Pillar of Fame :)
We sought out Ms. Amanda who is in charge of the children's section of the library to get the little boy's hand painted. "It tickled!"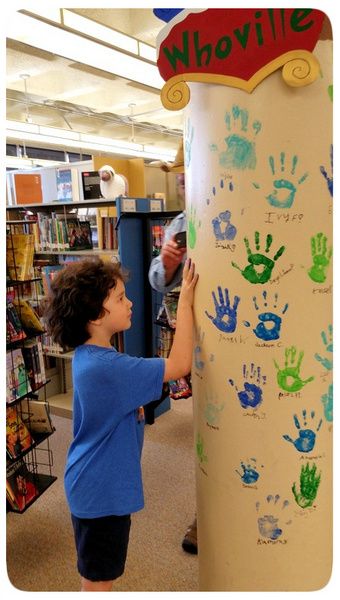 Can you spot the "Papa"razzi? :)
Cleaning up afterward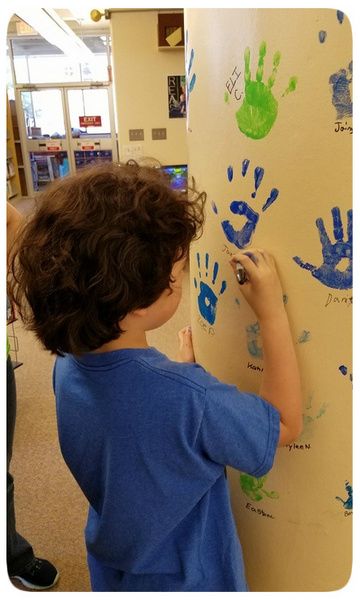 You even got to write your name on the pillar!
ooh yeah, baby.