You are still very much into the activity book that you received for Christmas, and often ask me to do a couple of activities with you, before you go to bed.
I love how the whole book is like a story, and all the activities help the story go along.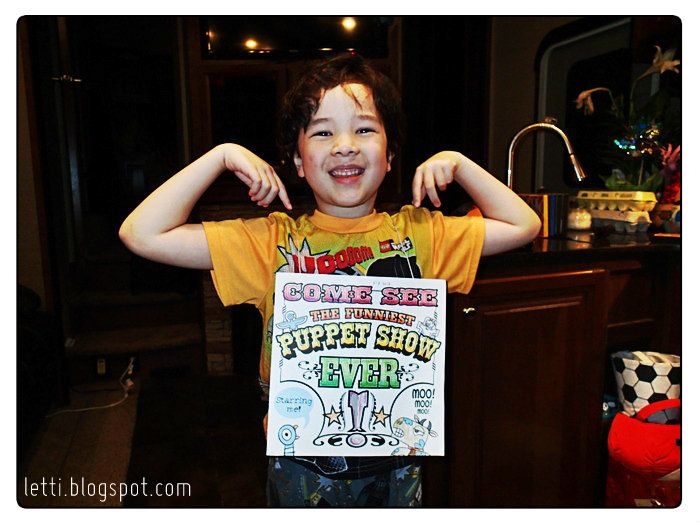 This particular activity was to make a sandwich board sign to advertise the Pigeon's upcoming puppet show. :)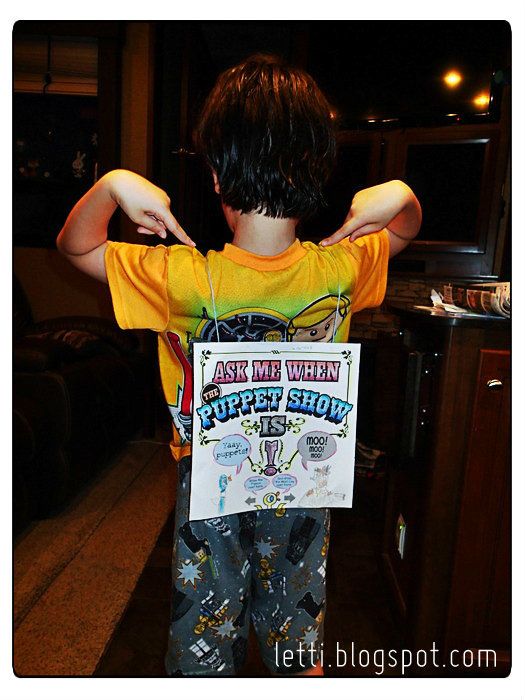 Right now we are about halfway through the activity book - yes, it is QUITE thick. Maybe we'll be done by next Christmas? I really hope they come up with a sequel!